Animal & Wildlife Lovers
A bronze sculpture brings a part of nature into a wildlife lover's home, while promoting wild animal conservation and habitat restoration through the 10% sales proceeds from wild animal statues that Tanya Russell donates to the David Shepherd Wildlife Foundation.
If your friend or relative is an animal lover, then a bronze animal or wildlife sculpture is a fantastic gift. From small sculptures all the way through to large life-size animal sculptures, you can choose a range of different wild and domestic animals.
For the friend or relative who cares about the eco-friendly option, smaller sculptures are packed using recyclable or paper materials, with bags made of natural cotton that biodegrade, while larger sculptures are packed using recycled fibre blankets. 
The foundry process is heat intensive, and so Tanya and her husband offset the carbon footprint by planting tress (with over 1000 planted, and counting). Meanwhile they manage the new habitat spaces with woodpiles for hedgehogs and invertebrates, with boxes for owls, birds and bats!
Dog Owners
Dogs are one of the most beloved pets in the world and a bronze sculpture is a stunning way to gift a dog lover with the breed that means the most to them. We have a variety of sculptures in different sizes, with a huge range of different breeds represented, so you can find a sculpture that resonates with your gift recipient the most.
If your loved one has been recently bereaved or lost their four-legged friend, Tanya can also create commissioned pieces that are sculpted to the exact features and characteristics of their beloved pet. This is a meaningful and wonderful way to preserve the memory of their dog in a unique and beautiful memorial. Take a look at our dog commissions page for more information.
We donate 10% of all proceeds from the sale of dog sculptures to The Dogs Trust, as part of our commitment to bettering the lives of the dogs.
Cat Owners
If you are looking for an ideal gift for a cat owner, a cat sculpture can be a wonderful gift that resonates with your friend or relative. Cats are a unique and well-loved part of many people's lives and a bronze cat sculpture could be the perfect gift for someone who has a cat as a pet or who loves cats in general.
Tanya's work includes a range of smaller cat ornaments, ideal for mantelpieces or shelves, through to life-size cat sculptures which perfectly capture the essence of the animal in real life.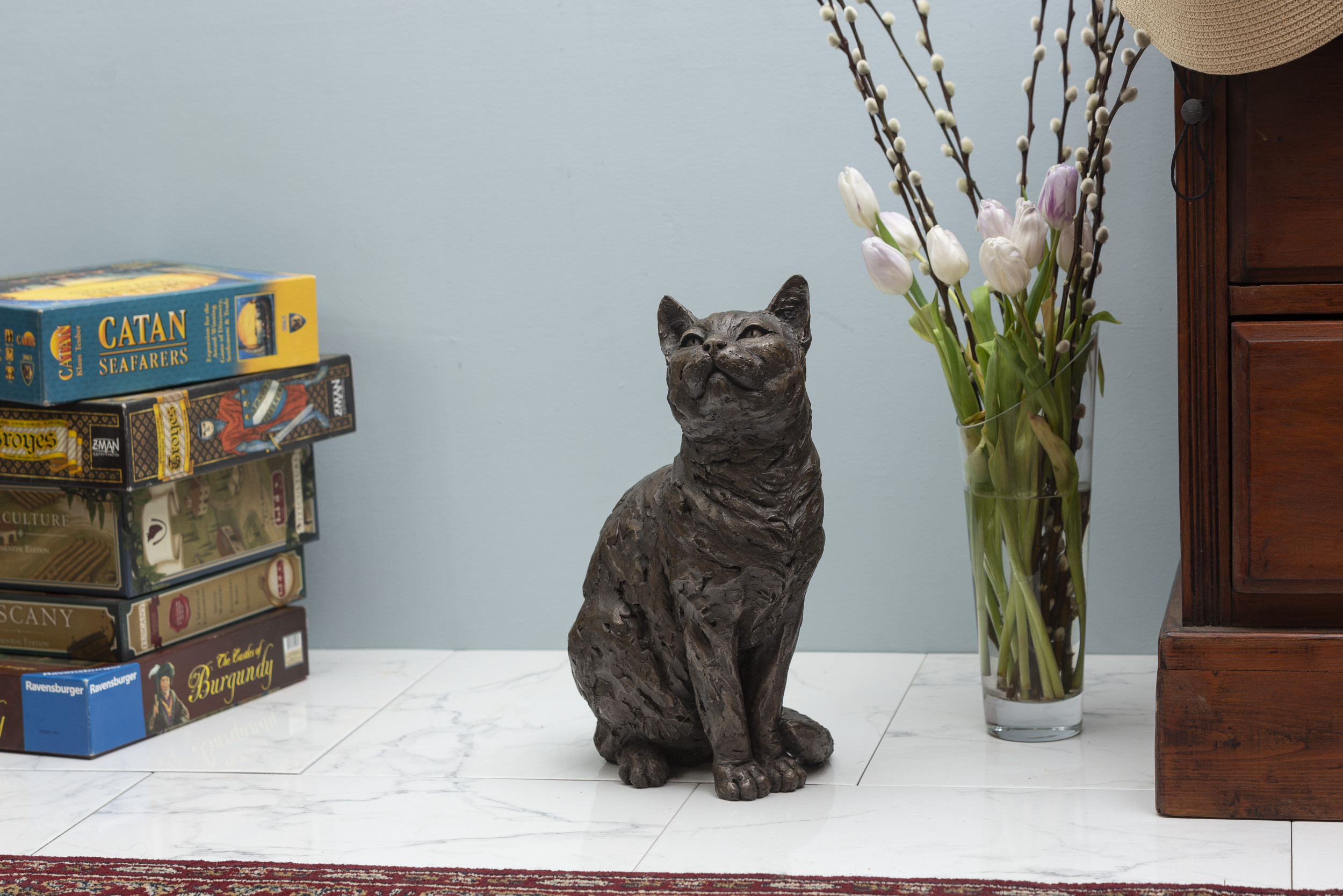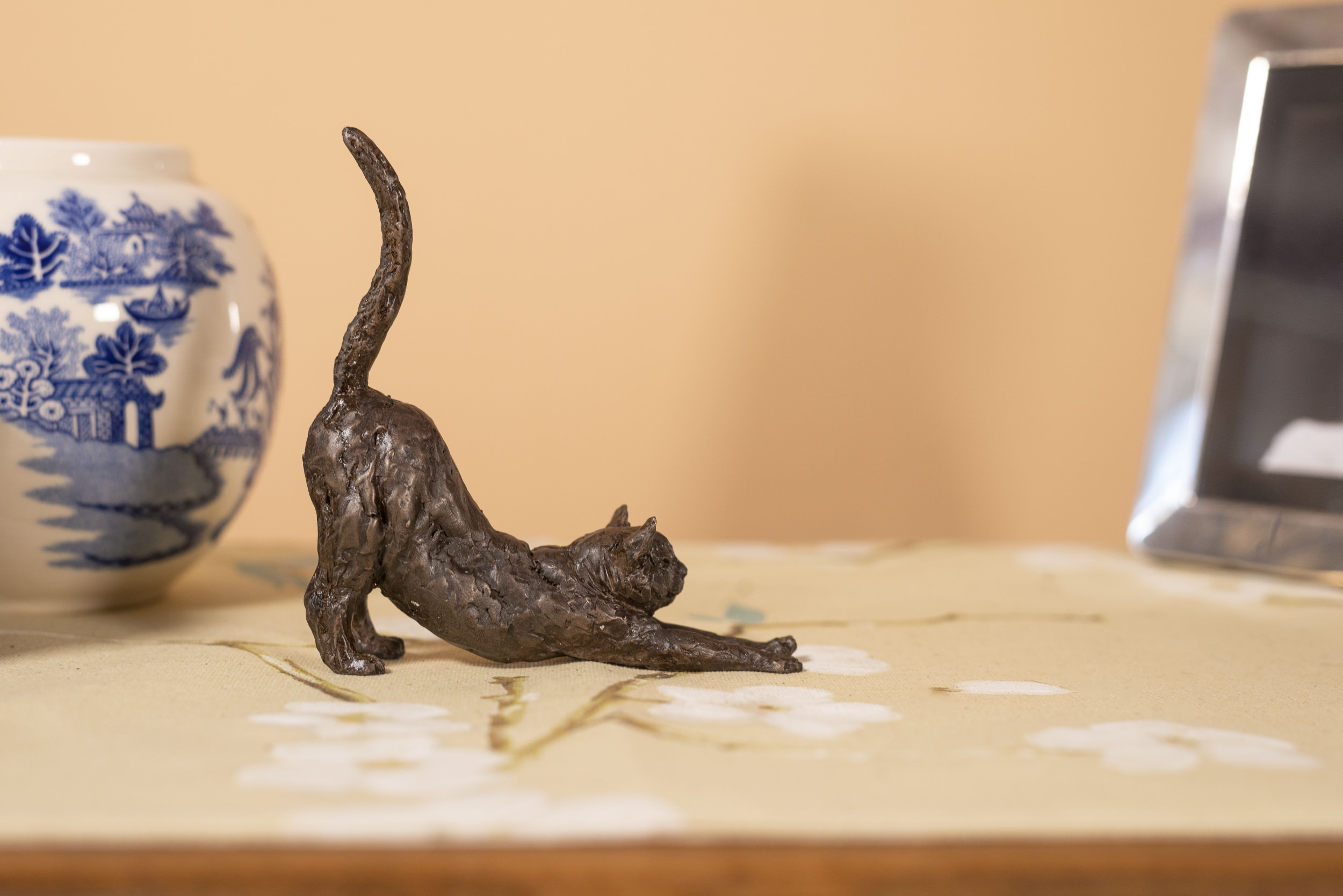 In recent years, Tanya was honoured to commission the sculpture of the famous cat Streetcat Named Bob, after his sad passing. Streetcat Bob was a stray tom cat with an incredible story that captured the hearts of adults and children around the world. You can read more about the story in our Streetcat Bob article. Tanya also sculpted the Street Cat Named Bob in miniature form for everyone whose hearts Bob captured. 
Tanya is now working on Robert the Allotment Cat, who captured the news when the Walsall Road allotments he and his fellow cats called home were saved from being turned into Commonwealth Games car-parking, by a campaign fronted by the beloved cat.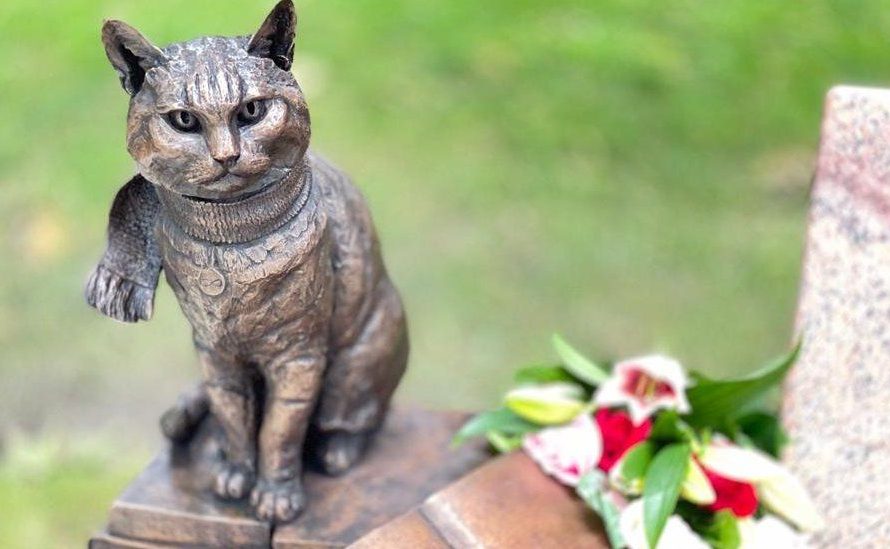 Garden Lovers
For those who love their gardens, a bronze sculpture can fabulously complement formal flower gardens, lovely lawns, and tree-shaded arbors. Not only are wildlife and animal sculptures a great part of nature, but the two available materials Bronze Resin and Foundry Bronze metal are designed to last for twenty years and over 100 years respectively. Tanya's sculptures are the perfect addition to your view, and have been chosen for gardens from Canada to Texas, and from Italy to Australia.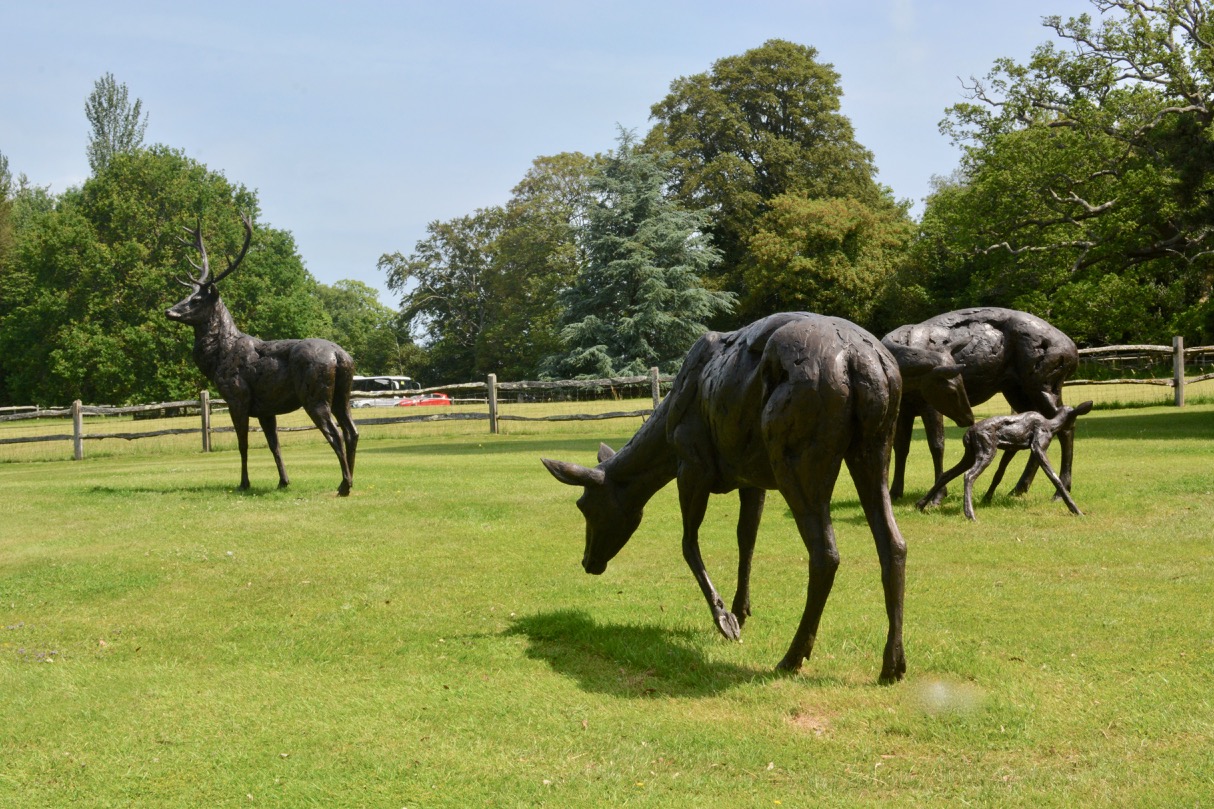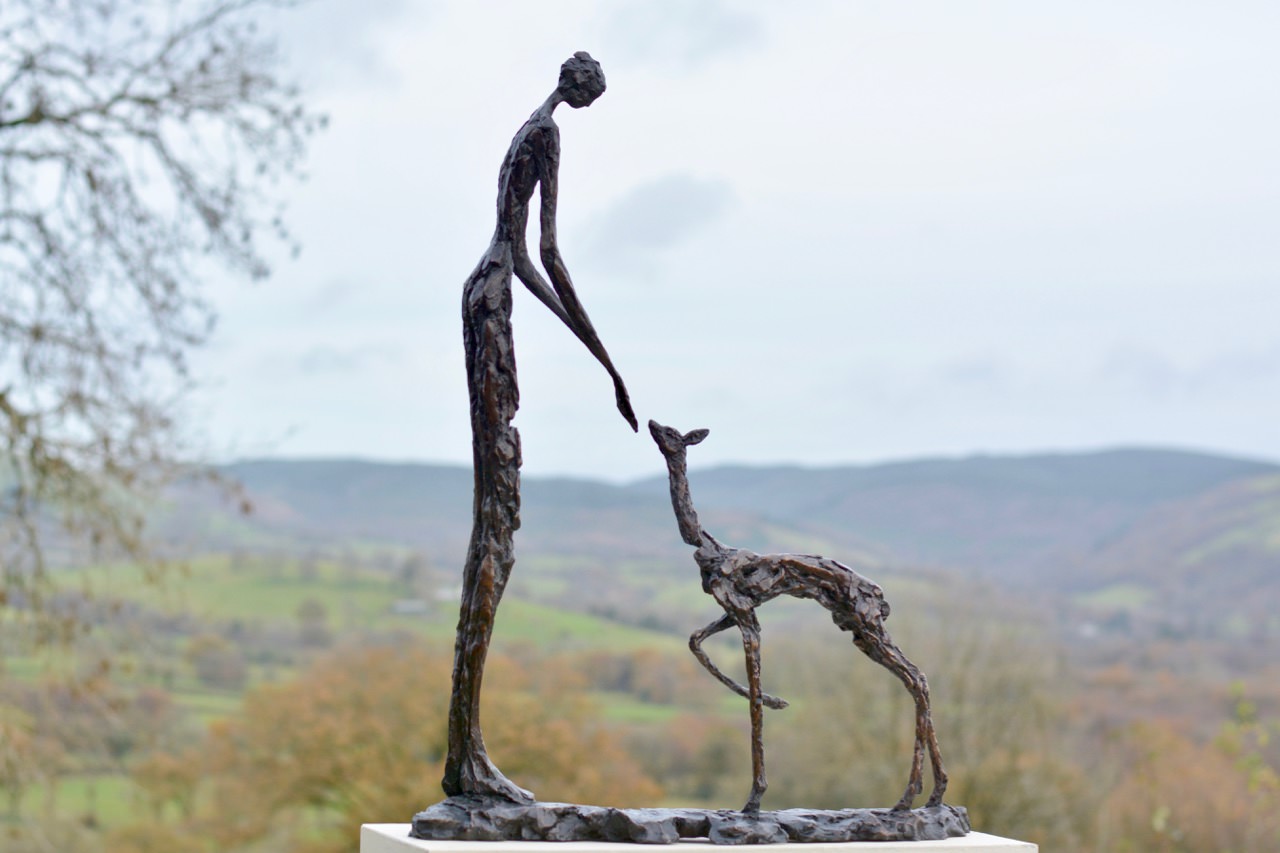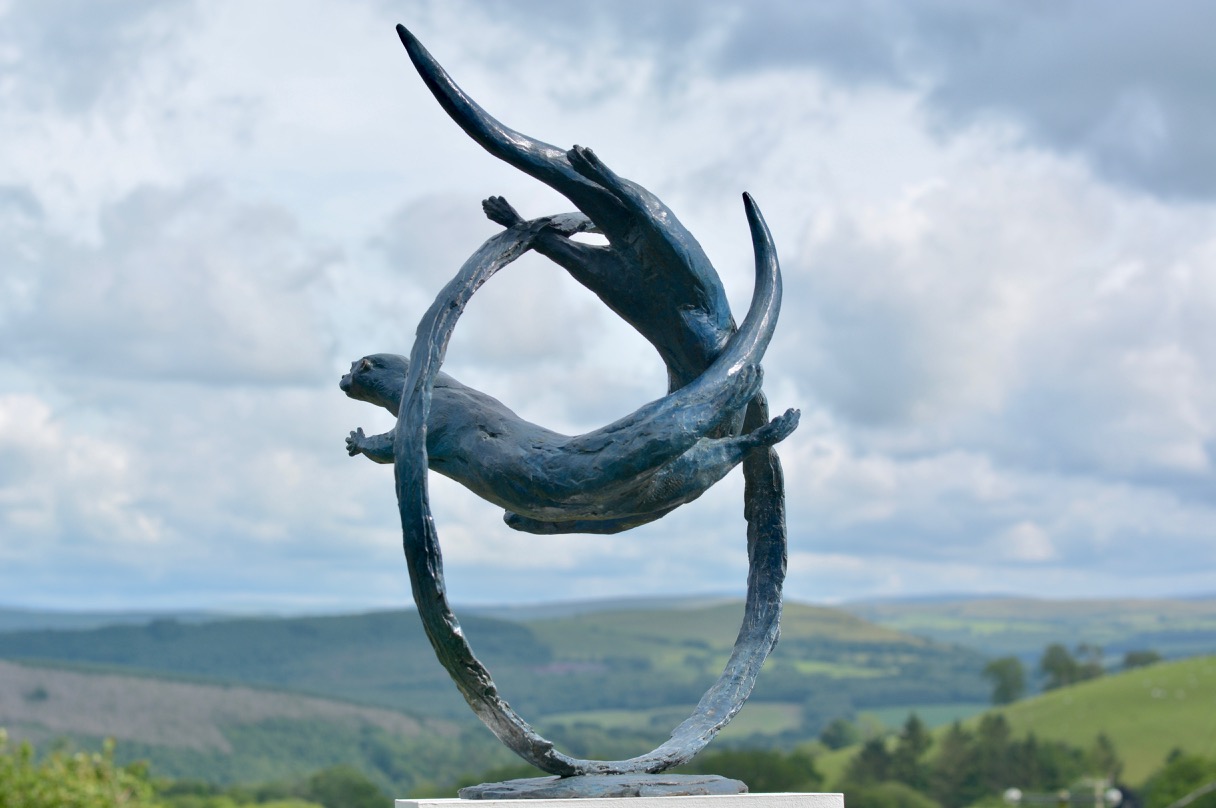 If your loved one is greenfingered or the outdoors'y type, a life-size bronze or feature sized sculpture is a unique way to enhance their outdoor space, and to create a home and garden that pays homage to our pets and wildlife.
Art Lovers
If you are looking for a christmas gift for a lover of art, a bronze sculpture is a classic and wonderful handmade present.
We have a varied and unique range of bronze art sculptures, including large figurative pieces to life-size animal sculptures. Our table-sized pieces and larger sizes are limited editions, so you can choose a more unique piece, with a special character that suits the individuality of your loved one, or their personal interests and tastes.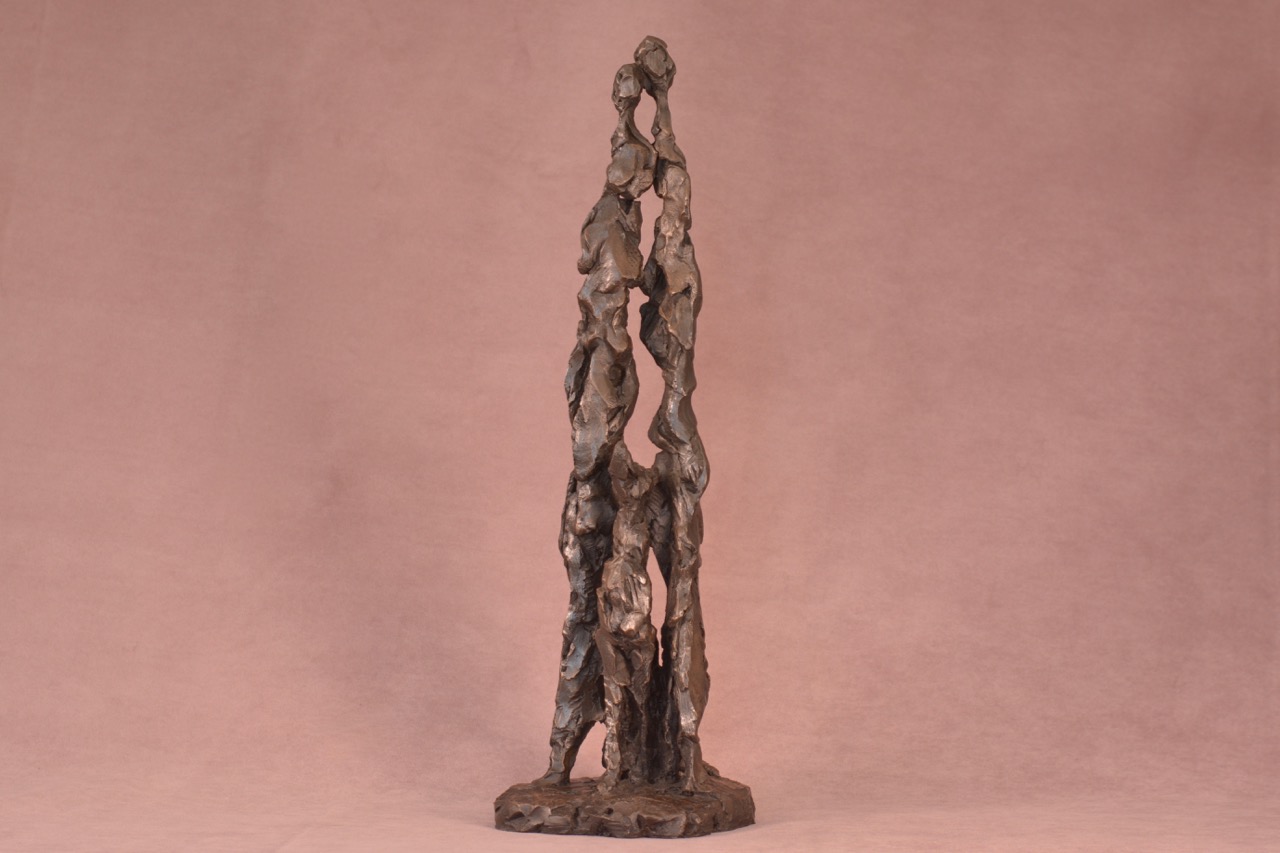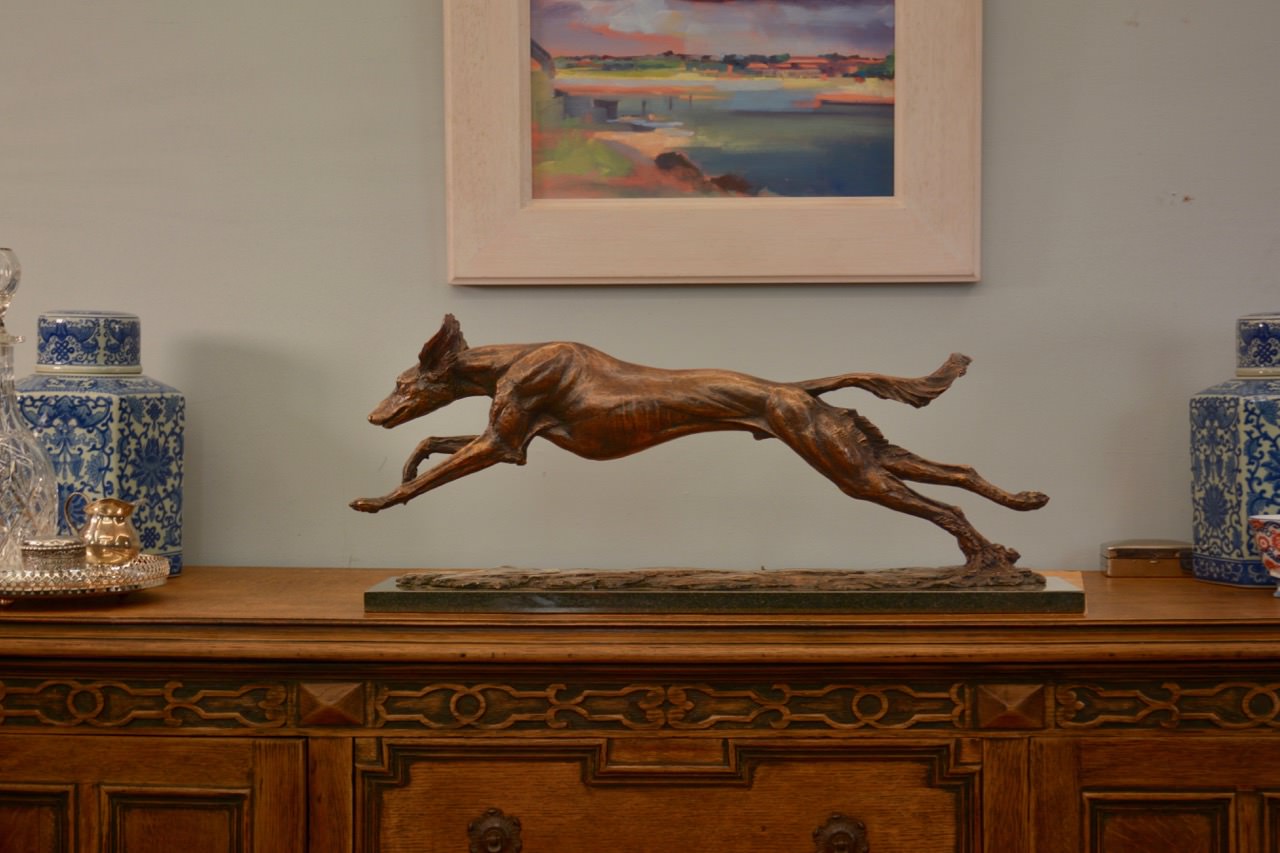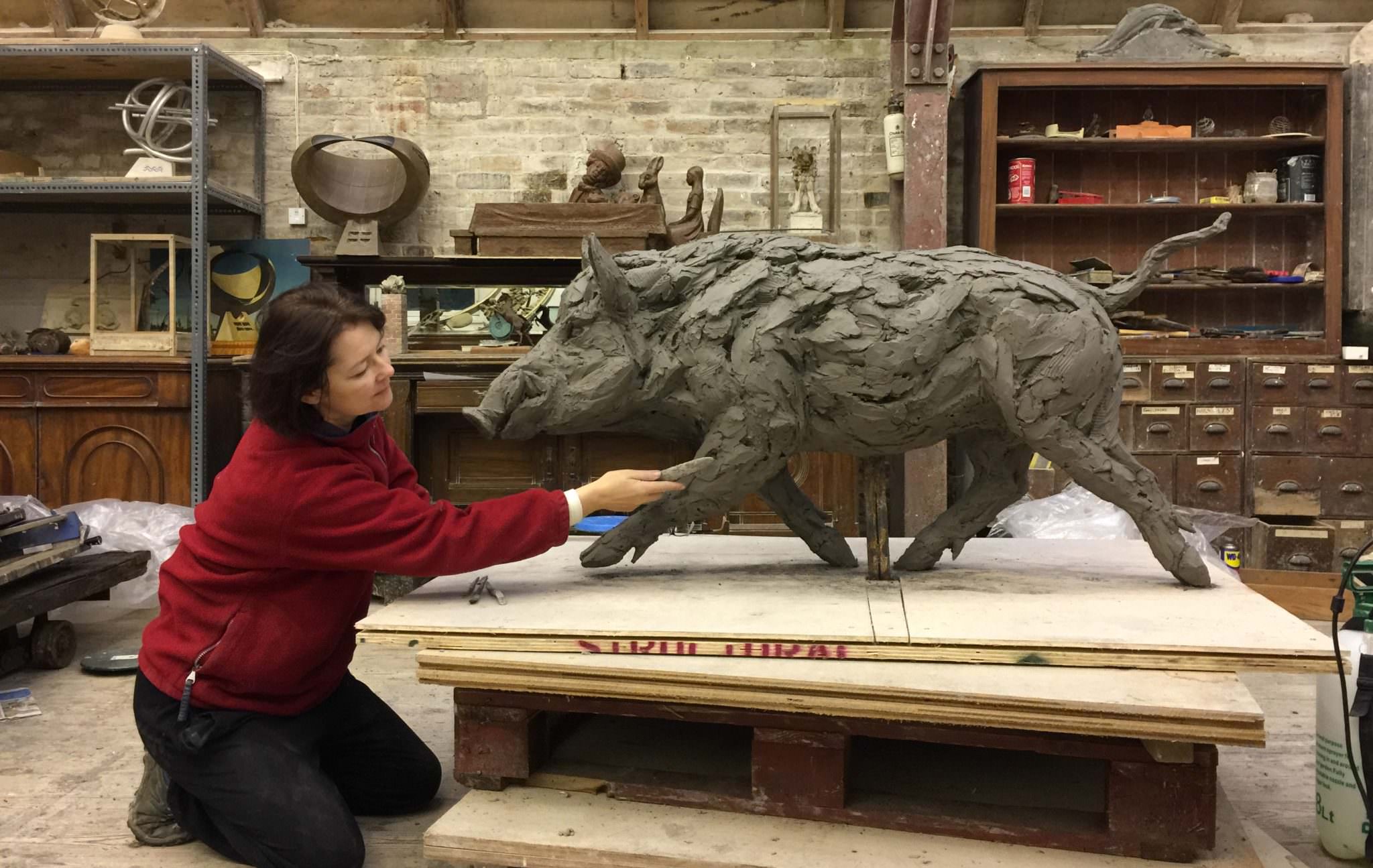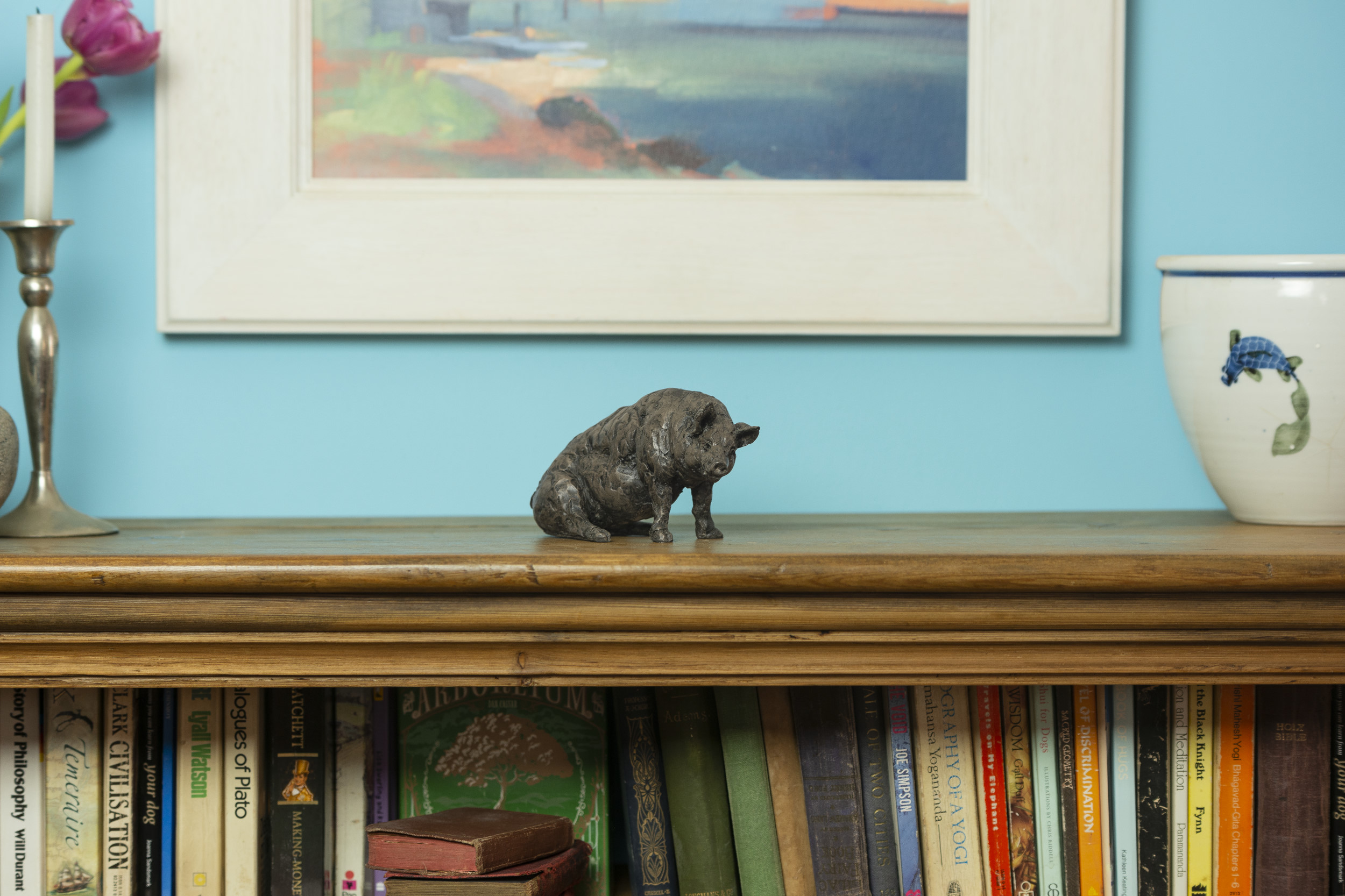 Each piece created bears Tanya's signature and unique edition number. Your chosen sculpture will be personally approved and will be accompanied by a certificate of authenticity.
And for the giftee interested in investment, the Foundry Bronze material represents an innately valuable, long-lasting asset, that can look gorgeous in the home while it appreciates in value. Tanya has been sculpting for over 30 years and is well respected within the art world. The value of her artwork is appreciating quickly, and her original commissions are highly sought after, in the UK and internationally.
A Bronze Sculpture for Your Loved One for Christmas
Should you be interested in purchasing a bronze sculpture for your friend or relative for Christmas, please reach out to us with any questions you may have and we will be more than happy to assist. If you are uncertain about Christmas delivery times, get in touch and we can let you know when your statue can be delivered.
We hope that you feel inspired and that you find the perfect bronze sculpture.
Published: Christmas 2022 | Author: Scarlett Pirie