Tanya Russell has become well known over the last 30 years for her life-like and vibrant animal sculptures. For Tanya her practice is not only about capturing the animals she sculpts with marks and movement. It's about our relationships with those animals and their welfare.
 Tanya apprenticed for 7 years with her parents, sculptors Lorne McKean FRBS and Edwin Russell FRBS and after practicing as a sculptor for a number of years, she founded the The Art Academy in London Bridge, now a degree validated and thriving art college. She is also author of 'Modelling and Sculpting the Figure'. Tanya has completed many public and private commissions nationally and internationally, including 4 large public commissions in London. Tanya exhibits in gardens and galleries across the country.
 I create artwork about our relationships with animals asking 'how can my work better the lives of animals? How can I support nature, habitats and welfare through my art?
 It's wonderful always looking at and working with a subject that I love. I've sculpted since I was a child, and I've found throughout my life that expressing animals in clay is an evolving struggle of exploration and respect. I've spent my entire life working with rescue animals, fostering dozens of them, volunteering in a rescue centre and now partnering with 3 animal rescue charities, providing them with 10% of the proceeds from all my sales.
 Now my husband and I are fortunate to be able to immerse ourselves in nature and inspiration – working together from my studio in mid-Wales, making animal sculpture, creating woods and habitats, and living with our farm and rescue animals. 
A seven-year apprenticeship
 Tanya has been a sculptor her whole life, and seriously started her study at sixteen years old, when she apprenticed with her mother and father, sculptors Lorne McKean FRBS and Edwin Russell FRBS.
Read more...
 "I apprenticed for seven years under my parents because I so wanted to be an animal sculptor. I look back at the demanding training knowing it equipped me with the technical language that allows me to express myself today. I travelled across the world to help to see my parents' large public sculptures installed. And at home I worked on animal sculptures of all sizes, from great tigers, to thoroughbred horses, to little rabbits.
 From the beginning of the apprenticeship I worked on commissions, such as trophies for the Young Environmentalists of the Year, a larger-than-life-sized stag in Wimbledon, and a giant tiger and bear for London Tobacco Dock. I also worked on large studio projects, such as the Creek sundial for the Dubai Royal Family, a thirty-foot goddess Flora for Amsterdam, and a 32 tonne granite Mad Hatters Tea Party for Warrington."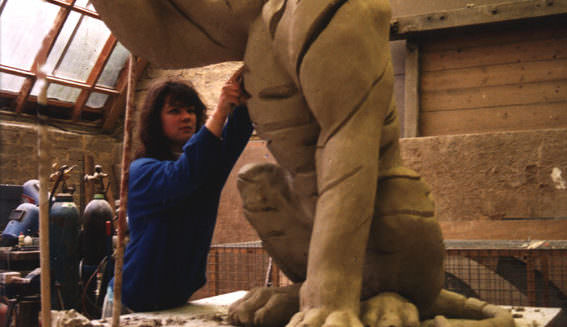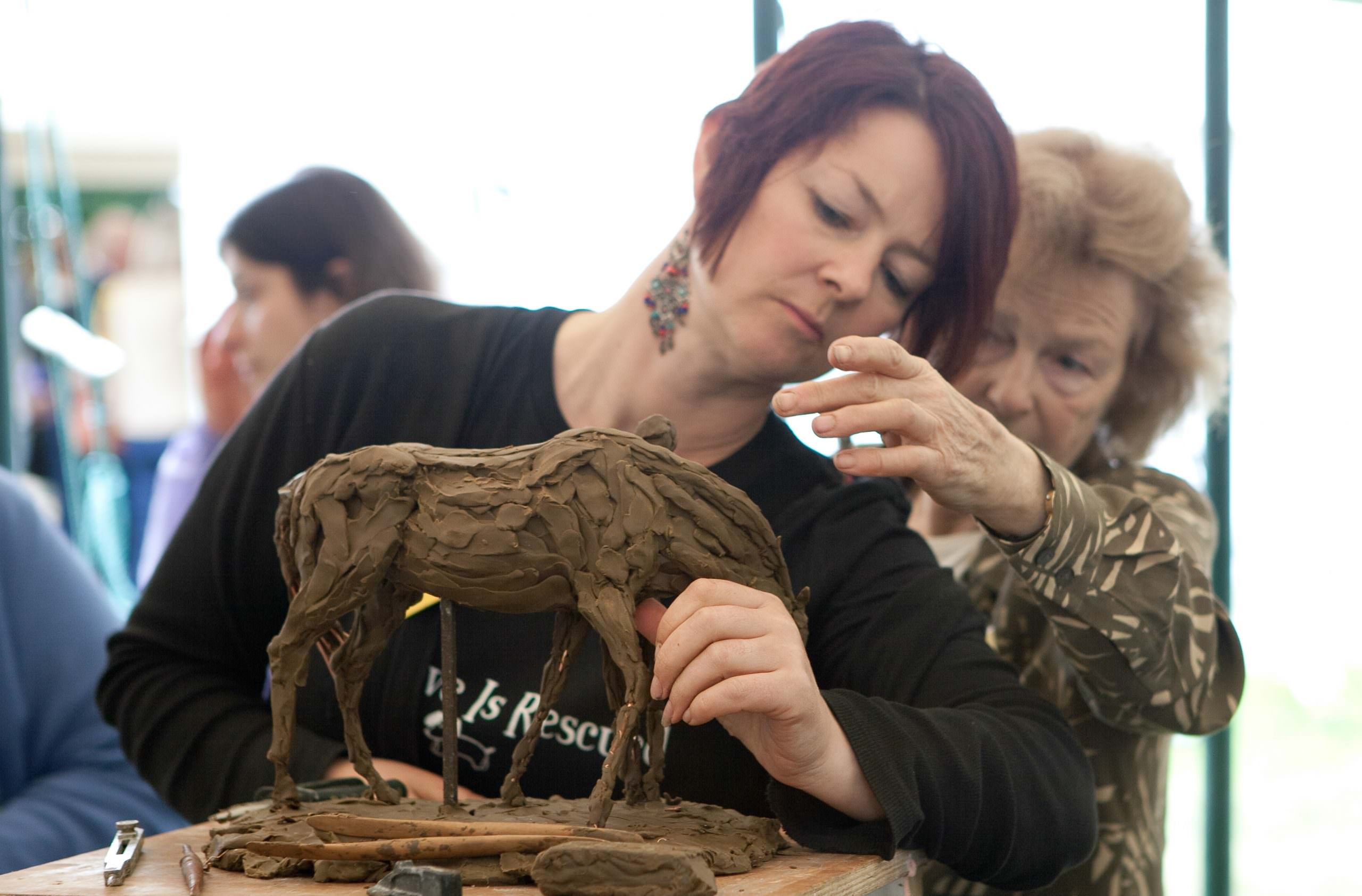 Tanya founded The Art Academy in London in 2000, and 18 years later stepped down as Principal to return to her sculpture practice.
Read more...
 Tanya was selected to be a member of the Royal Sculptor's Society at age 23. She spent 2 years setting up, then 18 years growing The Art Academy. It's also where Tanya met her husband and partner Charles, who's supported and worked with her ever since. Tanya always aimed to find a way to teach art that was intensive and skills focused, as well as conceptual. The Art Academy provided almost twice as much teaching as the average in UK universities and produced new generations of enthusiastic and talented artist graduates each year.
 It was a long, hard road, setting up a charity and pushing it forward. When Tanya left the academy had 170 students on long courses (lasting a year or longer) and 2,500 on short courses. With five buildings in Central London, and outstanding work being produced by its students, it felt like the right time to leave and go on to new things. In Tanya and Charles' final year The Art Academy successfully partnered with The Open University, who validated an amazing new BA in Fine Art. It was a lovely note on which to leave, to pursue Tanya's practice as an animal sculptor full-time once again.
 Tanya published Modelling and Sculpting the Human Figure through Bloomsbury in 2012, and has lectured and judged widely outside of her college. She continues to sit on her The Art Academy's Academic Board. 
Image right: The Shard from The Art Academy, by Oliver Chan – Graduate 2012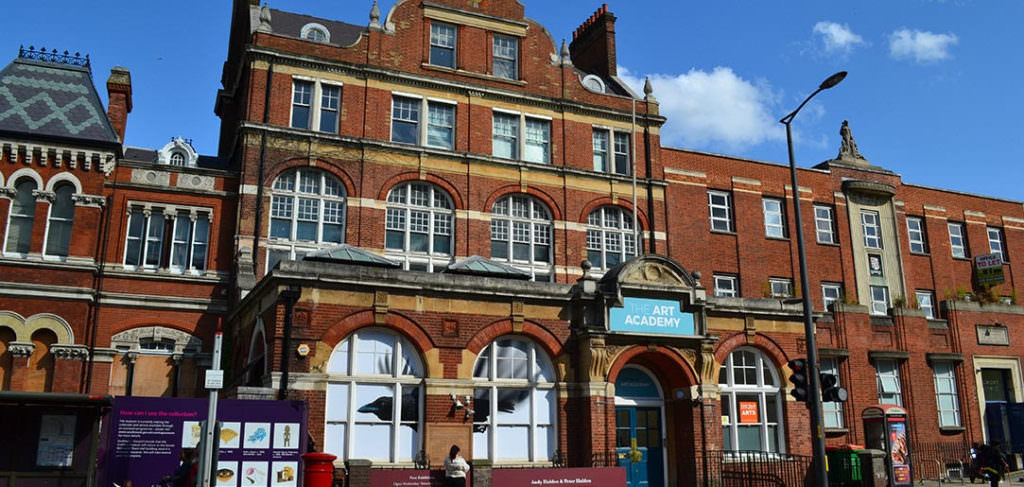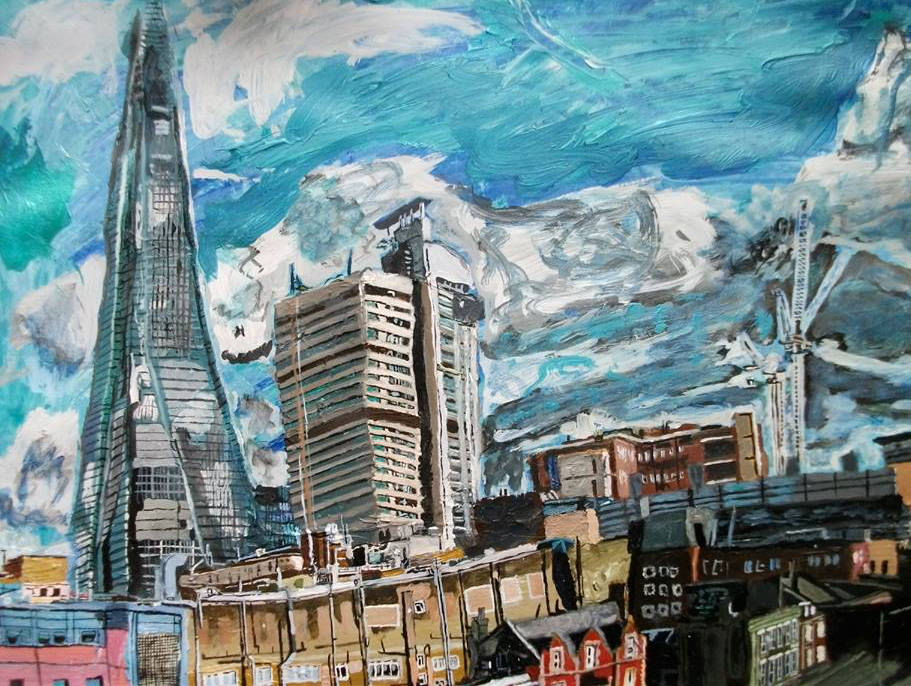 Early in life Tanya volunteered in an animal rescue centre, and has since used her artwork to support Animal Charities of every kind.
Read more...
 Tanya's particular passion is animals and animal welfare, and much of the work over her career has been done to raise money for animal charities, or raise awareness for animal welfare causes.
 Prominently, she raised nearly £20,000 for Battersea Cats and Dogs home through her auctioned commissions.
 She now works closely with 3 animal charities, providing 10% of the proceeds from all her sculptures sales to them. 
– The David Shepherd Wildlife Foundation supports wildlife around the world.
– The Dogs Trust campaigns for dog welfare improvements in the UK and internationally, rehoming thousands of dogs a year.
– And All Creatures Great and Small provides enormous support for farm animals and pets in Wales.
 Tanya worked as a volunteer at Riverside Wildlife Hospital, assisting in the centre, then later helping to rehome their dogs for adoption. She is also very happy to have supported Doris Banham Dog Rescue by sculpting and selling the sculptures 'Hope' and 'New Home', for which all proceeds go to the rescue centre. Tanya has held a conservation awareness exhibition with Southwark Council, and sculpted several pieces including the 'Abandoned' dog for a own group exhibition with The Art Academy to specifically draw attention to the plight of dogs and international endangered wildlife.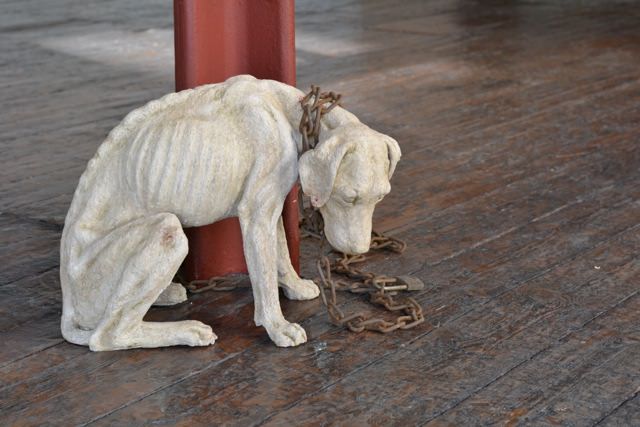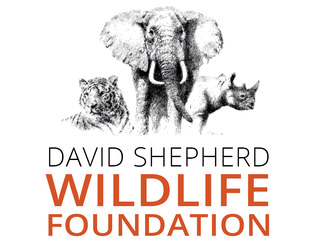 We can't protect animals without protecting habitats, and whenever we consider our artwork, we also consider the environment.
Read more...
 Sculpting has always been Tanya's passion. But casting bronze is a very heat-intensive process. And both bronze casting and resin casting rely on chemicals which are difficult to dispose of in an environmentally friendly way.
 To offset the impact of making sculpture, it is really important for Tanya to not focus on themes that promote animal welfare, conservation and the environment – but also to make sure that every element of what she does is environmentally conscious.
 To that end, the partnership plants as many trees as we can. With the 100 trees planned in 2020, Tanya and Charles will have planted 1,000 trees.
 Charles has also spent a great deal of time trying to ensure that all our packaging is made sustainably or made of recycled materials. We also only use materials that can either be recycled or that are biodegradable. The last hurdle is using the packaging tape, which is now mainly paper, but still has to be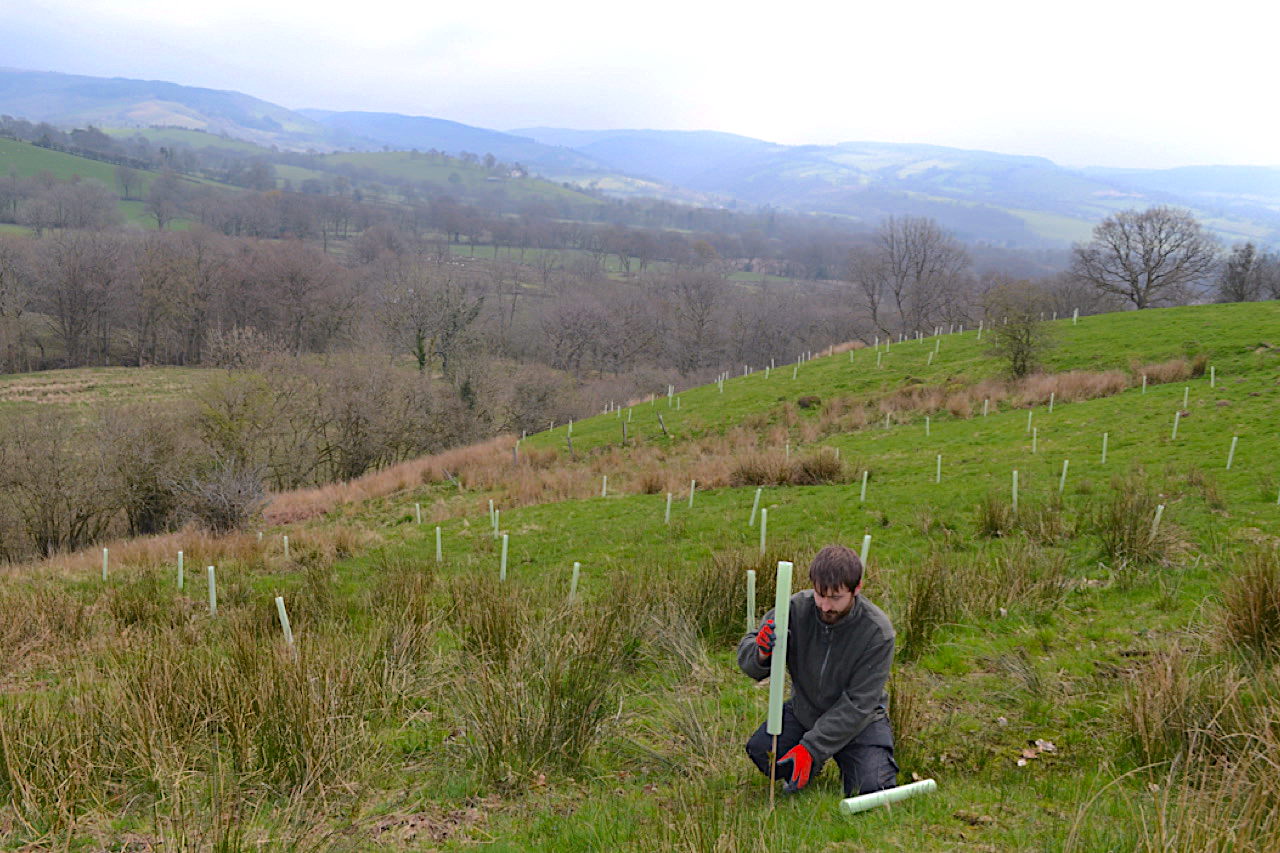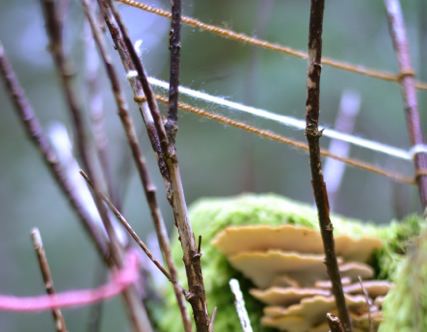 Tanya moved to Wales with her husband Charles in 2018, to a small farm with a custom-built sculpture studio, which had belonged to sculptor and painter, Robert Clatworthy RA.
Read more...
 Tanya and Charles now live in Wales, on a farm called Moelfre. It's named after the 'bald hill' it sits beneath, and it enjoys views over a lovely welsh valley and the Black Mountains.
 Its a very beautiful place, and has a custom-built sculptor's studio as it was once home to painter and animal sculptor Robert Clatworthy. There is enough space for very big commissions, and room for all the elements of the practice. Charles works in the workshop beside Tanya's studio, doing anything that requires welding or woodwork, though he spends most of his time in the office working running the business. He's even started writing in his spare time. Tanya and Charles have 3 beautiful dogs, Tinto, Mica and Bison, who are their constant companions around the farm. They have a big hole in their heart, having recently lost their beloved girls Asha and Zena. 
 Now they are truly out in nature, Tanya and Charles can spend their time appreciating the things they love. Tanya has the time and space to focus on her work as an animal sculptor. She's reconnected with the animals that have always formed the core reason for her making art. Tanya and Charles also now also have a big herd of alpacas! So it's been a happy journey, and both Tanya and Charles look forward to what's ahead!