Supporting Animal Charities
I want my sculpture to raise awareness and support for animals everywhere, and I want it to reflect our passion for animals and their welfare. 
All of our sculptures have a tale to tell, be it the importance of pollinators or the boundless love of a rescued dog, and through every sculpture I want to help improve the lives of animals. So 10% of the proceeds of all our sales, both big and small, go to our three chosen charities; the David Shepherd Wildlife Foundation, the Dogs Trust, and All Creatures Great and Small Animal Sanctuary. Thanks to everyone who bought a sculpture, in November 2021 we donated a total of £9,597.
David Shepherd Wildlife Foundation
David Shepherd Wildlife Foundation influences policy, shifts attitudes and provides a voice for wildlife conservation across Africa and Asia. Protecting beautiful animal species and habitats that we're in danger of losing from this world is of paramount importance.
So, to raise awareness and support wildlife conservation, 10% of proceeds from sales of our wildlife sculptures is donated to the David Shepherd Wildlife Foundation. 
Read more...
DSWF has a rich art history; the founder, David Shepherd, used his own artwork to raise funds and awareness for conservation projects across Africa and Asia. The Foundation continues his legacy and holds several events, exhibitions and competitions to raise awareness and funds for conservation. Giving additional help on top of funds where we can, we regularly donate our sculptures to be auctioned to raise donations at their Wildlife Ball, and are proud that our wildlife sculptures raise money for their essential work. 
DSWF fights wildlife crime through campaigns for greater legal protection of endangered species, undercover investigations and anti-poaching initiatives to bring an end to the trade in wildlife and animal parts of endangered species. Protecting endangered species, DSWF help rescue and return wildlife to the wild when found orphaned or in the hands of poachers. They also support research into human wildlife conflict, teach young people about endangered wildlife through art and education projects, and enable and empower local communities to better protect their native wildlife. In this way, they provide a sustainable voice for wildlife conservation from grassroots to the world stage.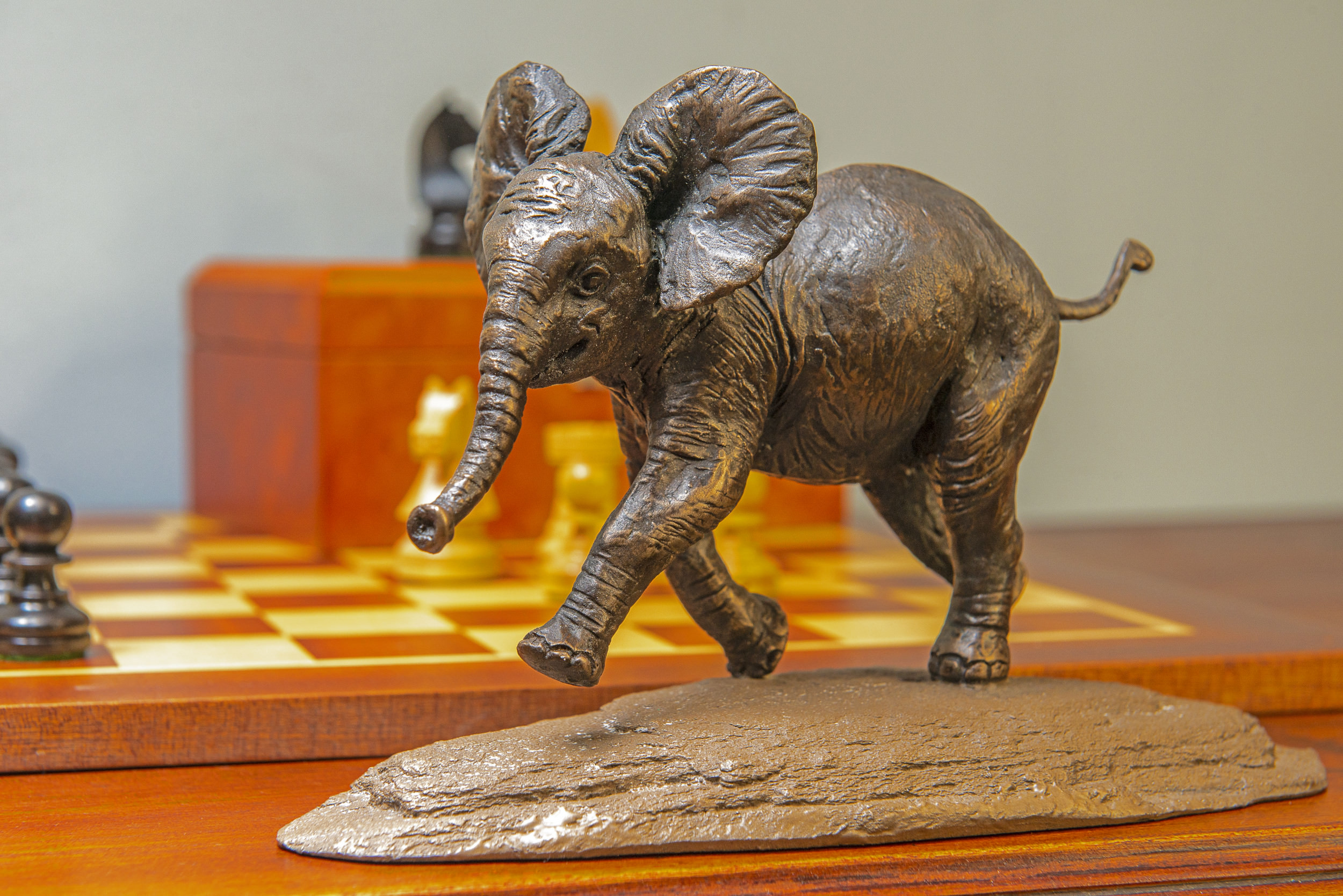 The Dogs Trust care for over 15,000 dogs each year and campaign to promote responsible dog ownership and end the destruction of healthy dogs.
We have loved each of our own rescue pups with every bit of our hearts, and we believe that pets represent the first point of contact between animals and people. So kindness and consideration towards animals and the animal world is often promoted best by raising awareness of the necessary work that charities like the Dogs Trust do, rescuing animals from terrible situations, finding them loving homes, educating us about pets and lobbying for improvements in the law.
That is why 10% of the proceeds from our dog sculptures go to the Dogs Trust. 
Read more...
The cost of living crisis and the global pandemic have created a lot of issues around dogs' welfare, and the number of dogs finding themselves in rehoming centres is still rising. Dogs Trust offer support wherever they can with projects including the delivery of workshops and training courses, helping dog owners without a home, and fostering dogs in their Freedom Project; a service for people fleeing domestic abuse. 
For over 130 years, the Dogs Trust has been involved in every piece of UK legislation affecting dogs, including the Animal Welfare Act and compulsory microchipping. 
We are very proud to support their mission to bring about the day when all dogs can enjoy a happy life, free from the threat of unnecessary destruction.
We'll always try to rescue first, and have had 3 amazing rescue dogs, Asha, Zena, and now Tinto. They've been the biggest love of our lives!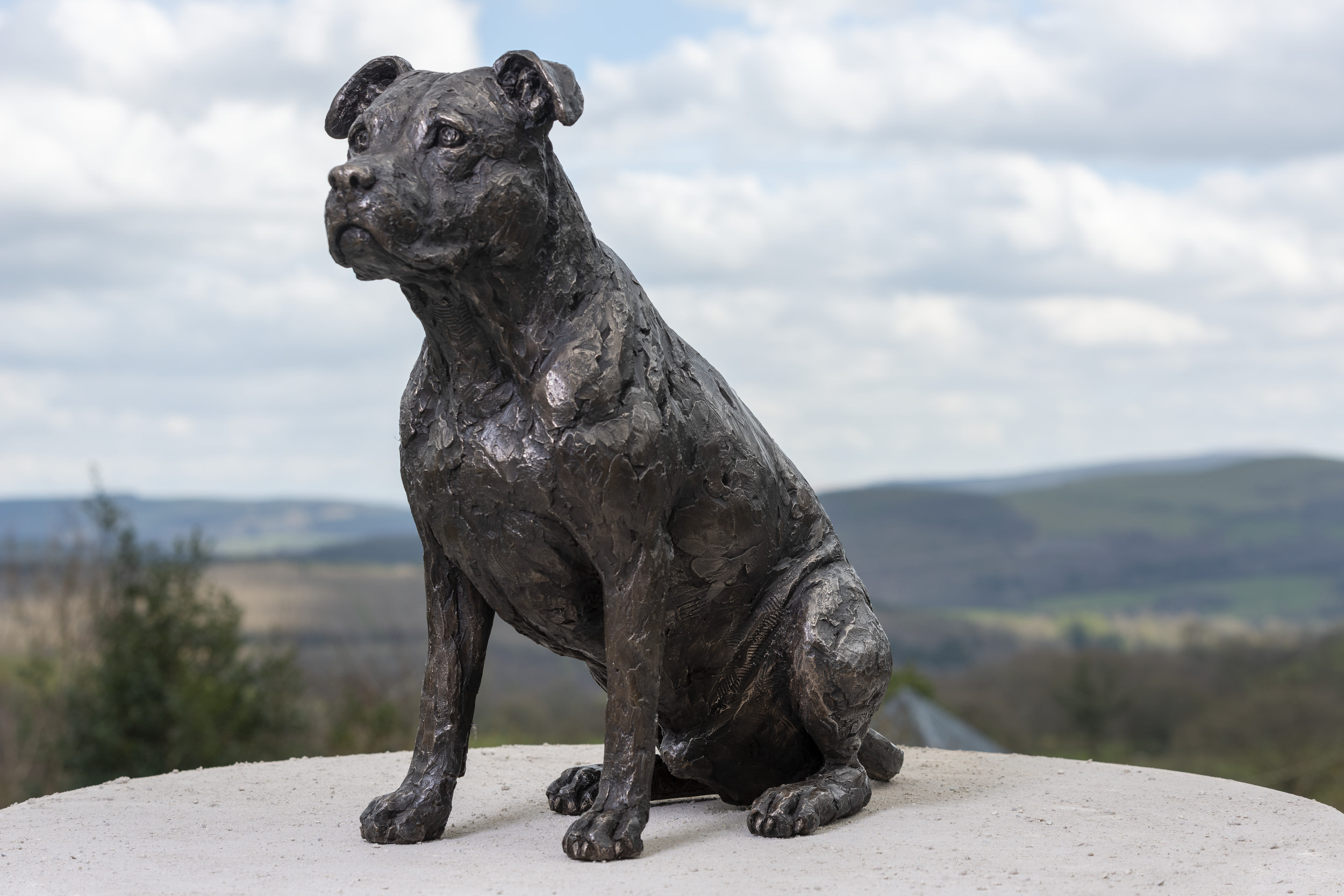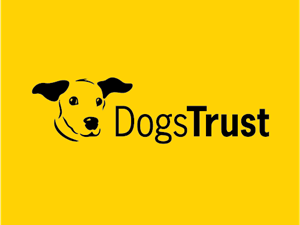 All Creatures Great and Small
The All Creatures Great and Small Animal Sanctuary rehabilitates and rehomes injured, abused, unwanted and orphaned domestic animals. Providing a home to pigs, rabbits and animals of all shapes and sizes.
Sometimes it is the smaller, local charities whose animals benefit the most from donations, and it was important to us, living in a rural area, that we also help the farm animals who are mistreated by those who should be responsible for them. Domesticated animals rely on people for their lives, and so are correspondingly the most vulnerable to people. 
We have a motley crew of rescue animals with us here at Moelfre, and with this cause being so close to our hearts, we donate 10% of the proceeds from our sculptures of farm animals and domestic animals, other than dog sculptures, to this animal sanctuary.
Read more...
All Creatures Great and Small's mission is to provide welfare and medical care for all the animals they are able to take in. With over 100 animals including horses, goats, ferrets, geese, pigs and birds, they aim to re-home those they can, but where this isn't possible, there is a forever home available with the resident animals at the sanctuary. They don't operate a euthanasia policy – it's only ever carried out to prevent suffering – so every animal they care for has a happy, healthy life. 
Aiming to give all animals the lives they deserve, they offer an advisory service to members of the public and help educate children on the care of, and respect for animals as sentient beings.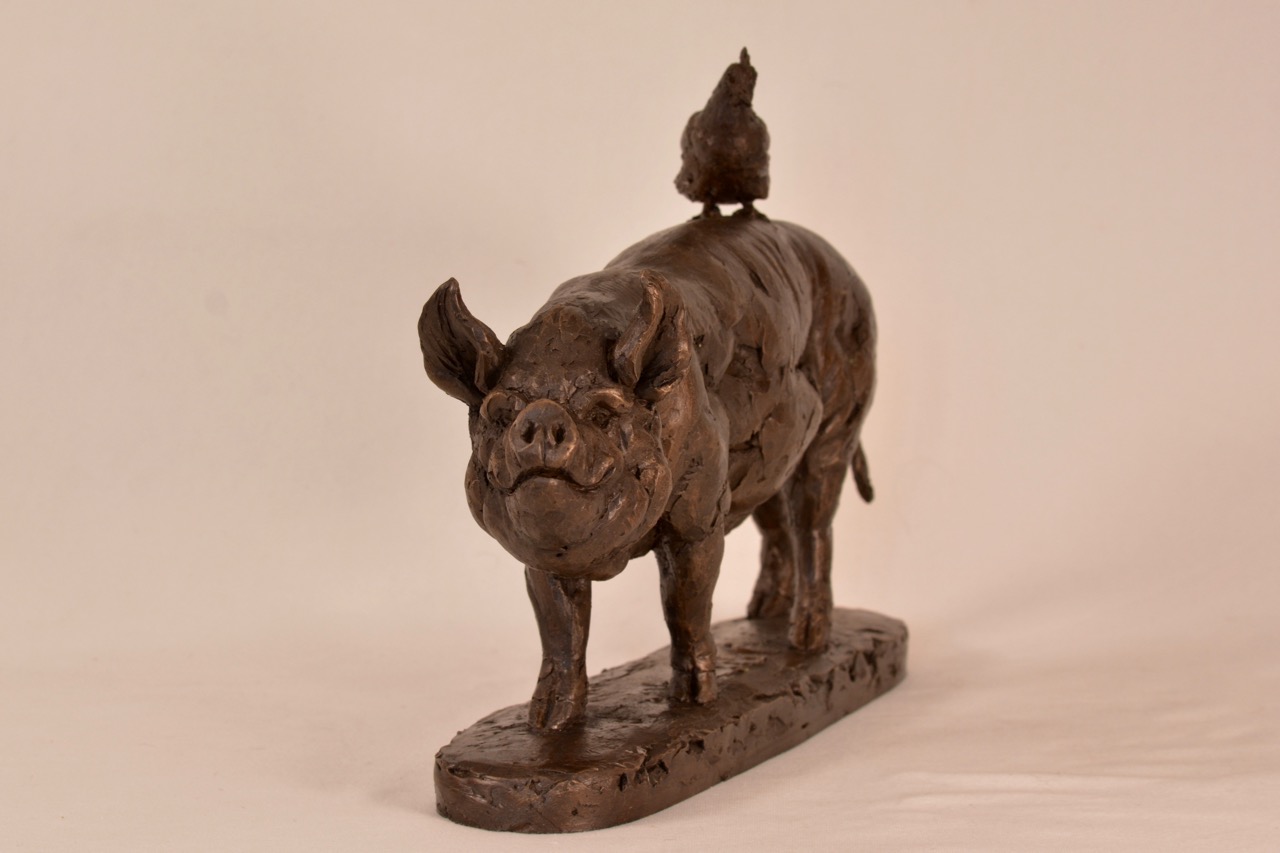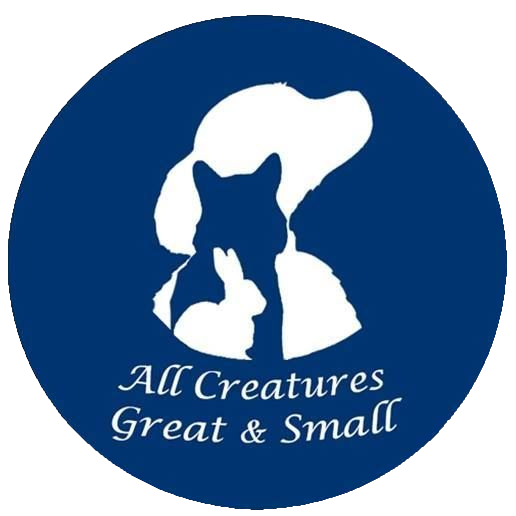 Outside of donating 10% of sales proceeds, we try really hard to help wherever we can. Here is a brief history of some of our other charity work. 
Raised £20,000 for Battersea Dogs and Cats Home through the auctioning of Tanya's bespoke dog commissions.

Raised £8,000 for Ukrainian pets in desperate need due to the Russian invasion of Ukraine. The funds were raised for 'Breaking the Chains' from the sale of our sculptures by 'Christie's Retreat' at their fundraising auction. 

Sculpted a bespoke sculpture ('Hope' rescue dog), raising thousands of pounds through its sales for the Doris Banham Dog Rescue, a no-kill dog rescue center. 

Donated thousands of pounds through the direct sale of sculptures to supporters of the David Shepherd Wildlife Foundation, through purchases on their website. Including sales of two lifesized Red Deer Stag, the foundry bronze Running Cheetah, and the Baby Orangutan. 

Sold sculptures and donated the full proceeds to All Creatures Great and Small animal sanctuary on their annual Open Day.

Donated a Standing Greyhound sculpture to Forever Hounds Trust, who rescue ex-racing greyhounds and lurchers, for their fundraising auction.

Donated a Galloping Horse sculpture to 'The Healing Barn' horse sanctuary for their fundraising auction.

Donated a Foundry Bronze Baby Elephant sculpture to Umoya Khulula Wildlife Centre, which rescues elephants and other wild animals.

Donated two sculptures to raise money for the Dogs Trust through their fundraising auction.

Donated a sculpture to Mastiffs to Mutts Rescue for their fundraising efforts in support of rescuing and rehoming dogs in need.

Multiple small donations to the British Hens Trust, and Fresh Start for Hens.