I'm showing my sculpture at Chelsea Flower Show again, and this time I've returned to a garden setting. We've been planning new things, and been busy casting the final sculptures. It feels very important to get it all just right for the most well known flower show in the world!
The new relationship pieces are having their first outing at Pashely Manor Gardens. I'll have photos of them for you soon. We've also commissioned some lovely bespoke cast stone plinths to display sculpture at Chelsea Flower Show on.
Each of the relationship pieces is an abstract cast in foundry bronze, which depicts emotional relationships between people and animals.  They're all about 0.8 of a metre, so over two and a half feet in size. I'd like to do a little feature on them. It's a direction I'd love to explore further. The modelling is originally inspired by my greyhound (from the Charities Range). It was the first time I really pushed the darks and textures in this way. I've been developing them through later sculptures, and tried much larger ones on my wild boar. This is the first time these new abstract pieces are going to a show!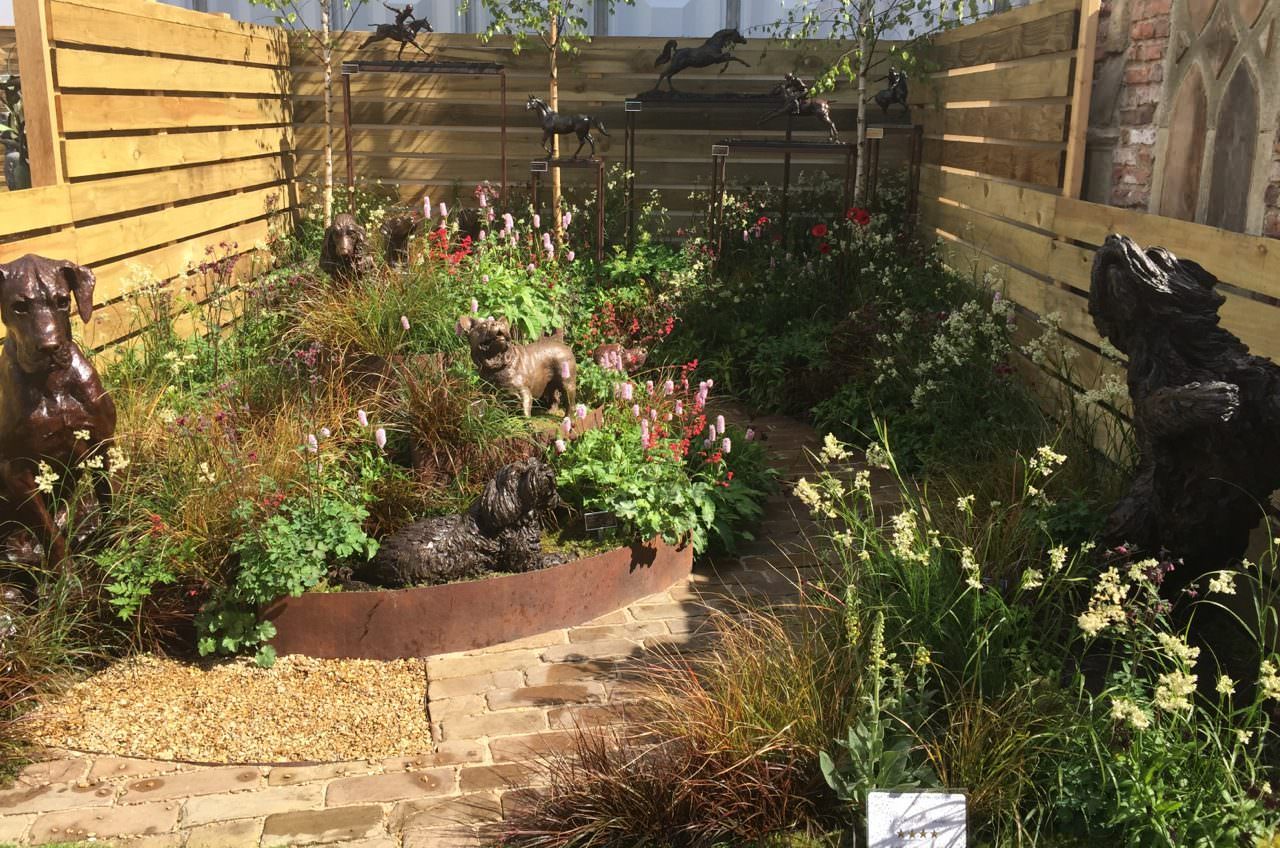 We've just been to RHS Cardiff, which is now our local RHS Show. It was a fantastic opportunity to try out some bespoke structures that we had made for the show. Not to mention, it was a much needed opportunity to think about our refinements for our design for Chelsea Flower Show.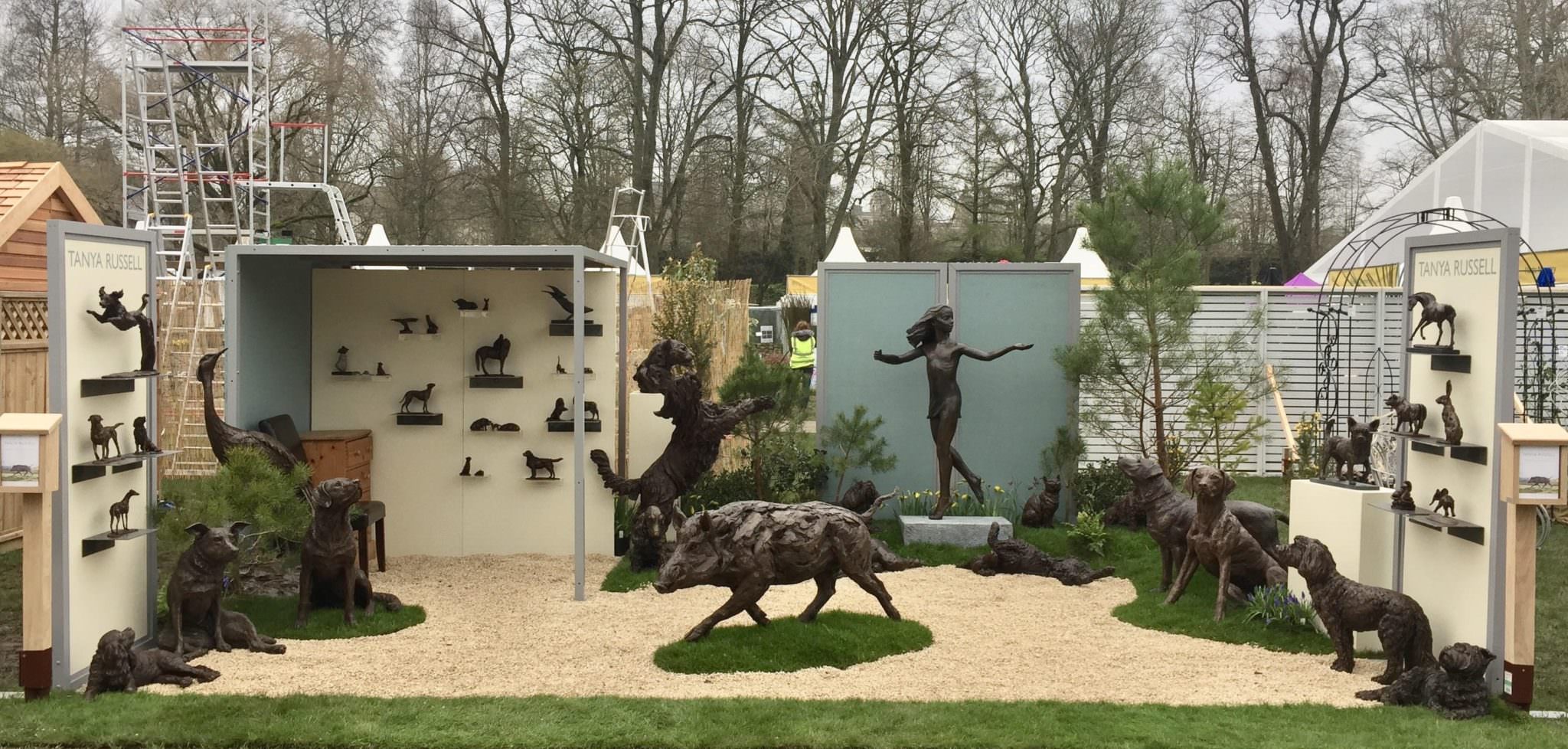 While Cardiff was a little wintery, we had plenty of opportunity to try out the new freestanding panels. You can see the new 2×2 metre structure to the left, and some steel shelves around the stand. I think the best things were the colour and the layout, though I admit, I wish I were a better gardener!
The aluminium work was made for us by Creative Metalworks in Bristol. We highly recommend them, they were absolutely wonderful throughout.
It's been a while since my last Chelsea trade garden, (which was in 2015). It's got us thinking about the future. We really hope that Waterperry Gardens will agree to be our partner next year.  Their beautiful ornamental gardens in Oxfordshire are an inspiration to many greenfingered garderners. To us, who are just beginners, they're truly spectacular.
This will also be my first Chelsea garden without my Mum, Lorne McKean. Mum is an amazing equine sculptor, and she's the reason I'm at Chelsea in the first place. She's kindly going to be manning our stand with me, number 248 on Pavilian Way, on Friday the 26th. So if you would like to come and say hello, and see us both, then do come then.
While I'm deep in organising and sculpting, my partner Charles is jumping about for the show build up. He has to construct a 3 metre high wall this year and I think he's a little worried. He's never even built a small one before… Charles has also been collecting our work form our casters, including three new life-sized labradors. I've been grateful to have had a lot of labrador commissions this year, and two more are on the way! There's a lot of my new sculpture at Chelsea Flower Show this year. While most will be popular with my doggie fans, I've broadened my focus to other garden sculpture. Miranda will be making an appearance, alongside the crane, the wild boar, and the abstract relationship pieces.