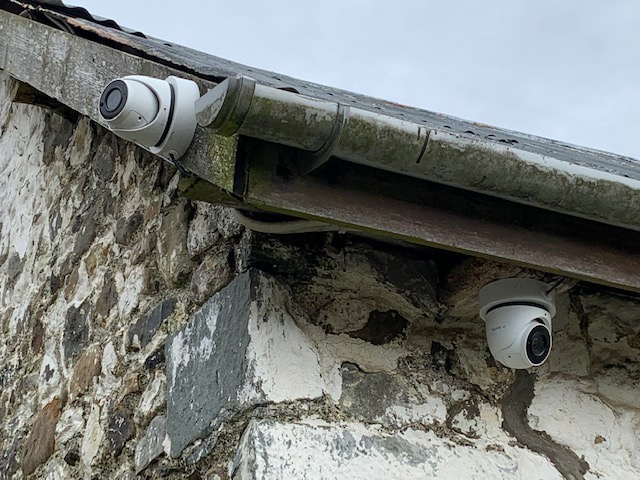 When considering sculpture security, it is important to recognise that it is nearly impossible to guarantee prevention of theft. If the thief is determined, takes risks, plans ahead, brings power tools or even heavy machinery and remains undisturbed during the theft, they may succeed despite prevention measures.
That understood, the vast majority of theft is preventable, and so it is important to consider:
Where you place your sculpture
What security you put in place
Whether you can make it difficult for a sculpture to be stolen intact
And sculpture recovery
Scuplture Placement for Security
The ideal situation is:
A well-used, private setting
In view of windows
In view of CCTV cameras
That is well lit, particularly at night
Is located away from roads or vehicle-accessible tracks, or where access is visible from your house or office,
And is located where use of power tools may be heard by people or dogs.
Individual constraints may prevent you from meeting all of these. And certainly if you are, for example, commissioning or purchasing a sculpture for a public place, you should ensure that security is a core consideration.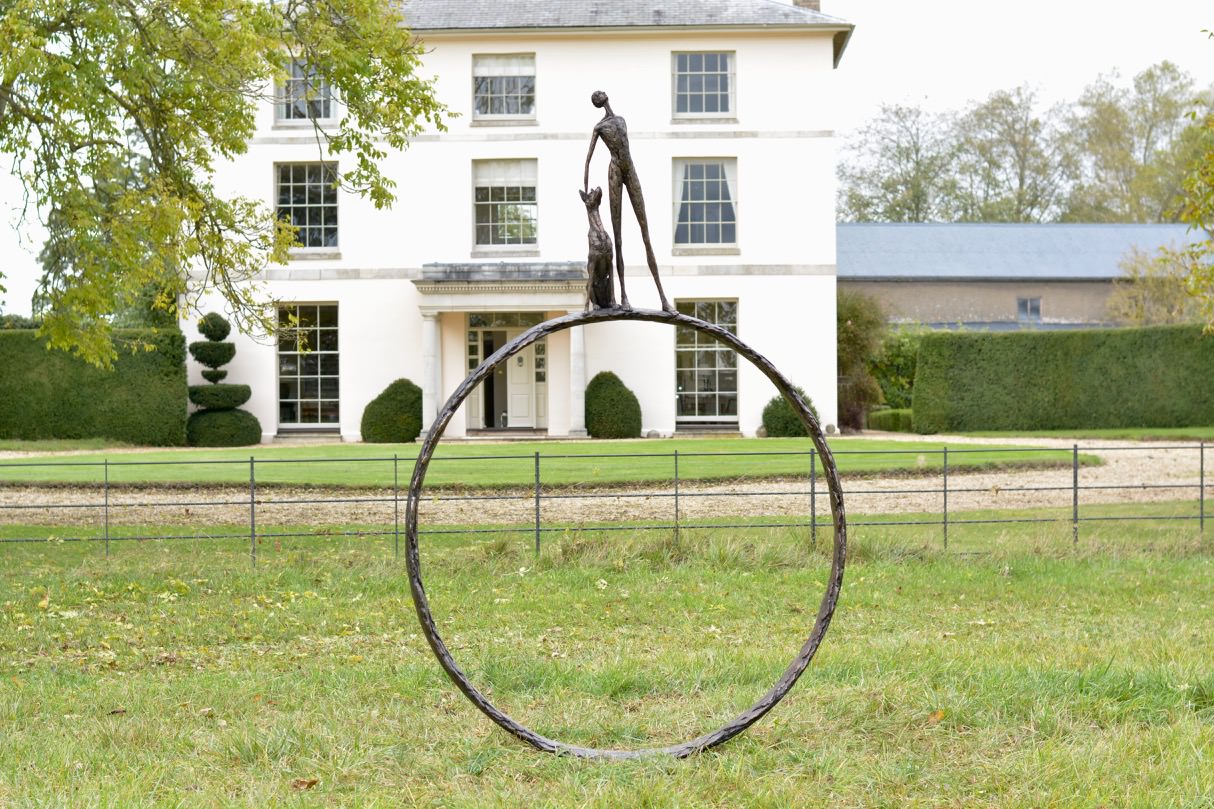 Security Measures for Sculptures & Statues
Our outdoor sculptures are provided with:
Welded security rings (for Foundry Bronzes),
or inset nuts allowing the use of either screw-in security rings, or threaded rod for gluing (for Bronze Resins. Please note a minimum of two screw-in security rings must be used with rigid bar or taught chain running between to prevent unscrewing).
or subframes and base plates, which may be buried, bolted or concreted in.
Two Common Fixing Methods
Anchoring your sculpture into a concrete pad, (directly, with no space between the base of the sculpture and the concrete for a power tool to be inserted).
This can be done using threaded rods and glue, or by bolting, or by burying in concrete, and it is the most reliable fixing method.
Or you may be able to use a ground anchor with a chain. For example, by submerging a concrete block into soft ground and attaching it to the sculpture using a thick security grade chain. If a block is inappropriate, a steel anchor, or nearby building may be appropriate. Remember that two chains to two different anchor points are better than one.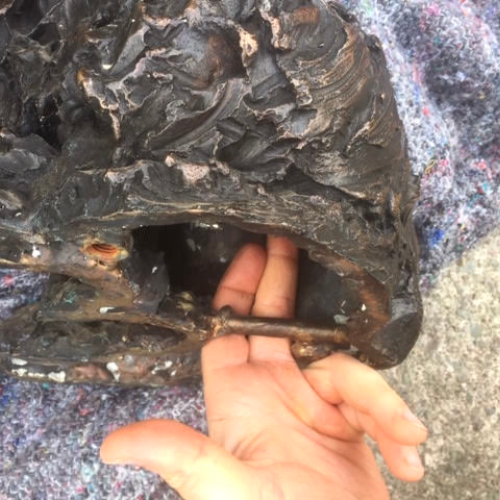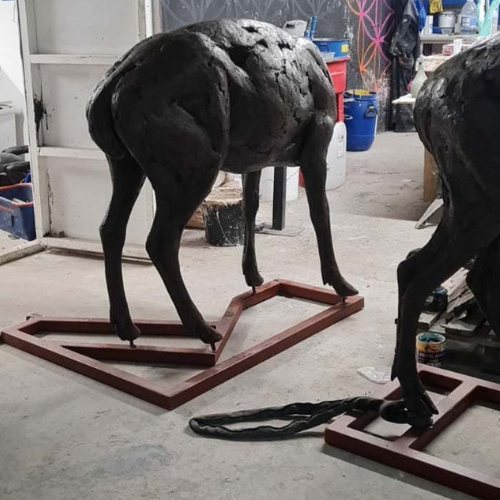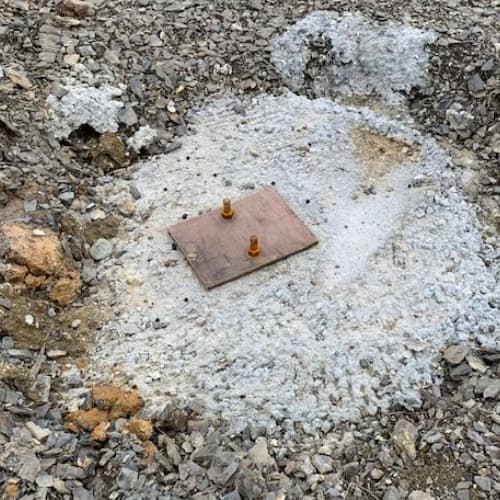 Neither fixing method is a guaranteed preventive. Undisturbed and given time, a chain can be cut, and if a thief is willing to damage the sculpture, they may cut through the sculpture with power tools.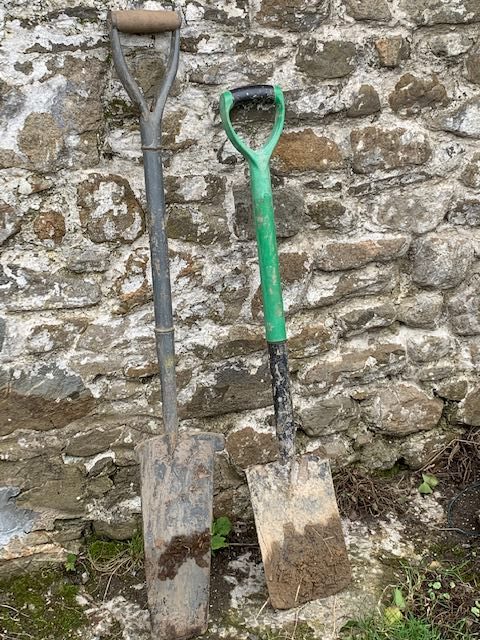 Additional Security Measures to Consider
Motion sensing lighting
This can be very off-putting for night-thieves, particularly when a theft is made difficult enough to require them to remain onsite for some time.
CCTV systems
Particularly systems that appear new, or even dummy cameras and signs. These can be purchased for as little as £1,000, and are strongly recommended in general as a deterrent if you keep farm vehicles, tools, artwork or other expensive movables on site.
Dogs
One dog or more with freedom of your garden remains one of the most effective, and off-putting deterrents. However, it is important that the animal's welfare be an absolute priority before its utility. Indeed, having no concern for that would make you a despicable person, unlikely to be purchasing our sculpture!
Warning signs
'Beware the dog' and 'CCTV' signs can still be a deterrent when fake, but do not expect them to deter an observant thief.
Obtain Insurance
Ensure notable high worth items are detailed to your insurer. They may request details such as value and security arrangements.
Don't Make Absences Obvious
Try not to make your absences from your property obvious. If you cannot arrange for someone to be in your home while you are away, consider making it appear that someone is at home – leave lights on and a car in your driveway. Ideally don't advertise your absence online on social media.
Regular Contractors or Groundskeepers
If you have staff, handymen, groundskeepers or contractors regularly onsite, you should try to maintain a culture of communication and face-to-face introduction, so that an unknown person who spends time onsite or in your garden is unlikely to be ignored. Theft attempts on public sculpture may be made during broad daylight by one or more persons disguised as workmen, which would be preventable if people onsite were made aware each time legitimate works are scheduled.
Foundry Bronze metal is cast hollow as this prevents large distortions in the molten metal, (that also makes it possible to move, and to afford). If you are commissioning or buying in Foundry Bronze metal for a public space, then a thicker bronze cast may be appropriate, although this will increase the quoted price.
Microdots Indentifier Sprays
Use of microdots identifier sprays, discussed in the 'Recovery of your sculpture' section.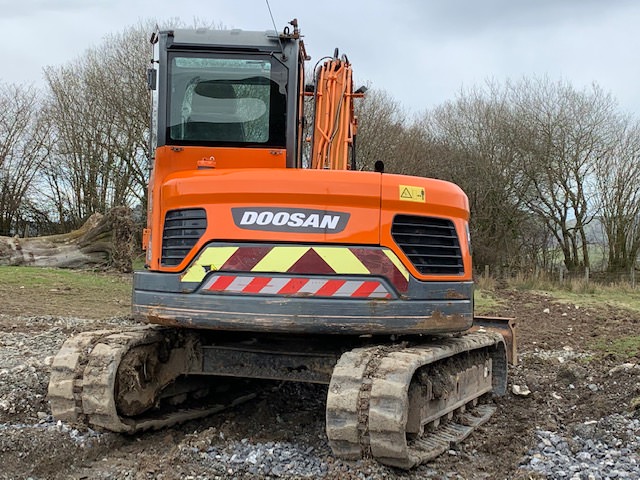 Whether Your Sculpture Can be Stolen Intact
Bronze statuary (in either material) is usually targeted either with the intent to sell, or the intent to melt it for scrap value. For this reason, if your site makes you more concerned about security than longevity, it may be better to buy in Bronze Resin, because these are:
harder to steal intact,
and the material has zero scrap value
It can be beneficial for you if your sculpture is damaged during a failed theft. Damage may deter a thief with the intent to sell, and if you bought the Bronze Resin material, breaking the material will reveal the sculpture is not made of metal, and is not worth stealing.
Both Foundry Bronze metal and Bronze Resin damage is repairable – using the same methods used in their manufacture, (welding Foundry Bronze metal and patching Bronze Resin are used to join the pieces from the mould). So do not despair if a failed theft leaves you with a damaged sculpture. You have gained insight into security vulnerabilities – and have but to get in touch with us, and we will arrange to have the repairs undertaken by us, or in your country, at cost.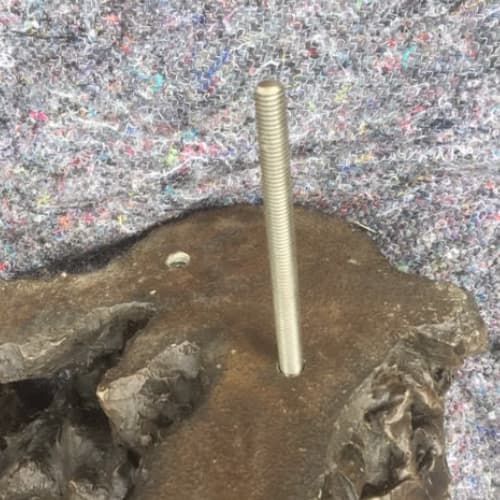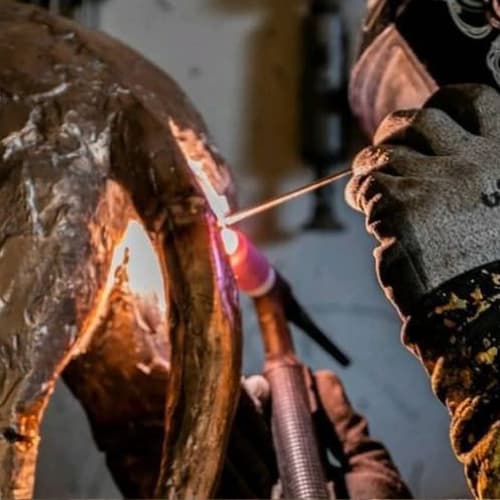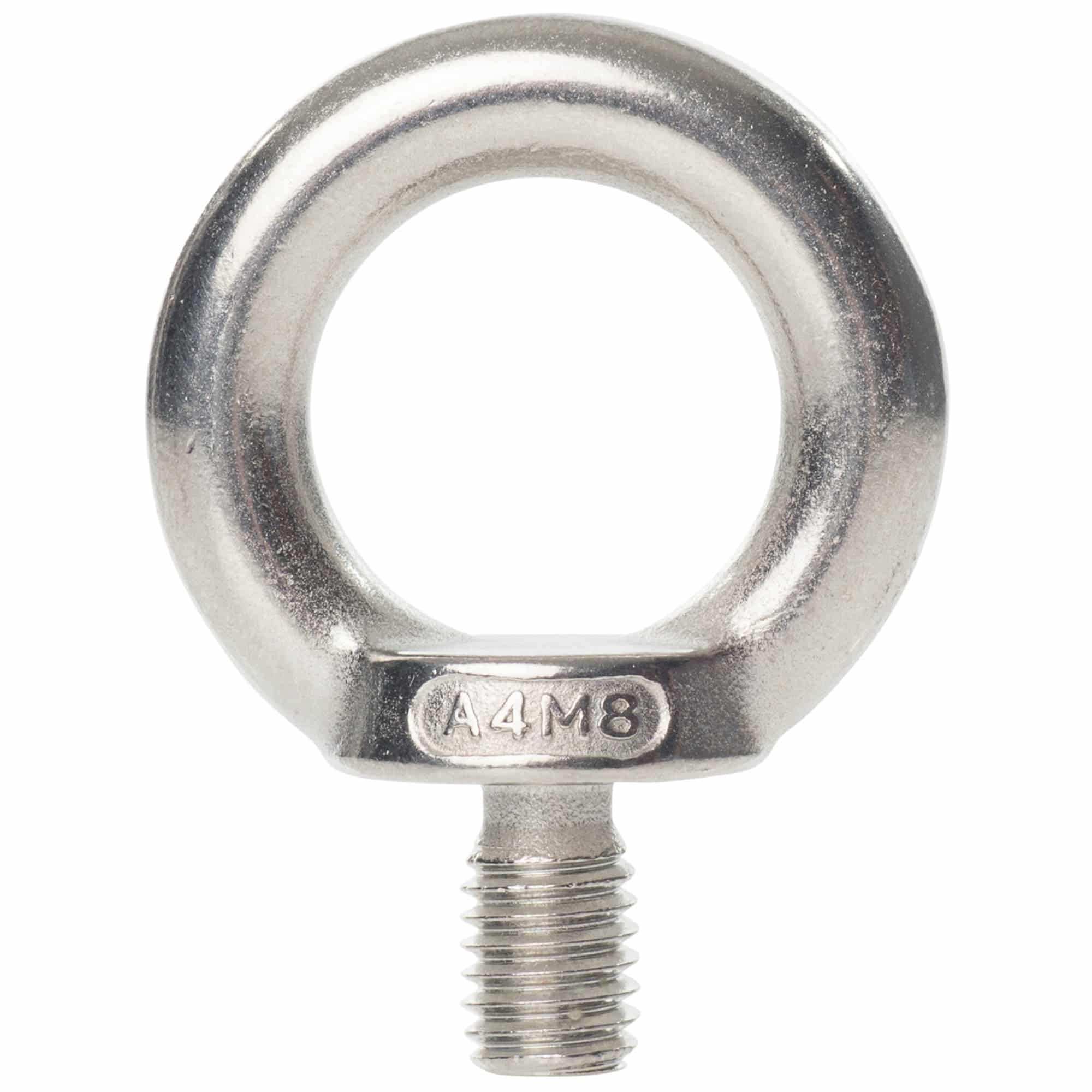 Recovering a Stolen Sculpture
It is difficult to recover a sculpture once it has been lost. However, it is still important to consider how this can be made easier.
If you are the victim of a theft, always notify the police. Record the relevant details somewhere where they will not be lost. Include:
the date the theft was discovered,
the likely date and time the theft may have occurred,
who may have attended the site during that time and for what legitimate reasons,
whether unknown vehicles or persons were seen then, or in past months, including any memorable details about them,
the name of the sculpture,
the name of the artist,
a description of the sculpture,
the edition number, (if you cannot find your sculpture certificate, request a replacement from the artist),
pictures of the sculpture,
an estimate of the sculpture's value,
whether you have applied microdots, and if so, the unique identifying number,
and if possible, some photos or video of the site of the theft.
And tell your insurer immediately, providing the details above. If you do not tell them straight away, they may void your claim.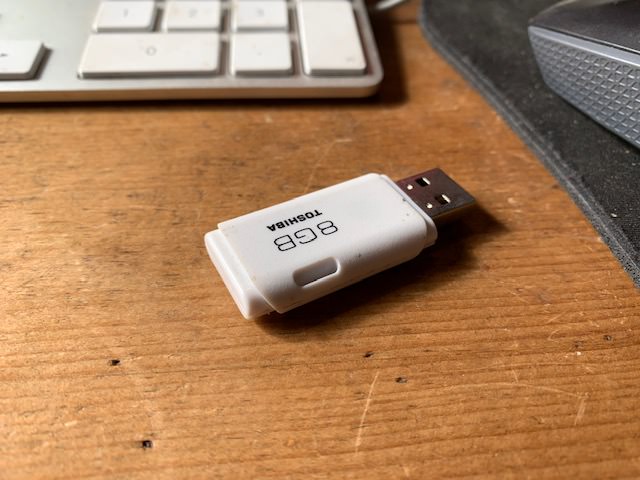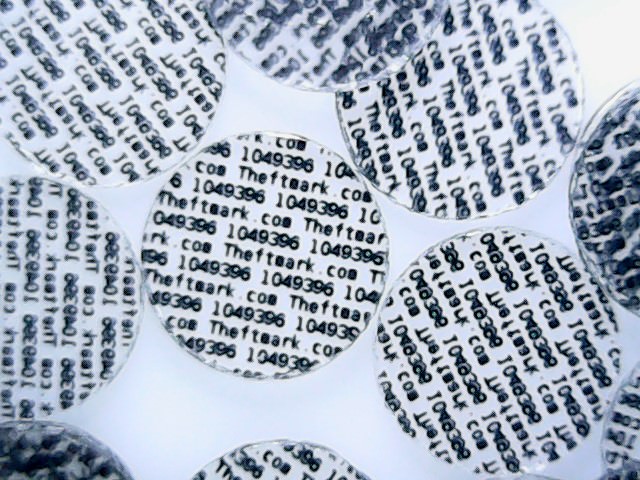 Methods for Recovering Stolen Sculptures
CCTV
CCTV footage is always of assistance to the police, newer cameras benefit from high definition, night vision and audio. If you become the victim of a theft, recover the CCTV record as soon as you discover the theft, because your footage will be overwritten with the passage of time. Save one copy of the footage to your computer, and save one copy to each of two memory sticks, (the police will want one physical copy). If you request a staff member to save the footage, check the saved footage on the stick yourself immediately, to avoid a possible mistake by that staff member costing you your recording.
Microdots
Microdots are a method of identifying sculpture and other stolen goods. They come in liquid form and will spread a number of microscopic dots printed with a unique identifying number. They are helpful, and a single tube may be applied to multiple high value assets. However, police authorities still do not always check recovered goods for microdots.
Tracking Systems
Unfortunately, tracking systems are often inappropriate for sculptures, as tracker battery lives will generally not last long periods of time (even before temperature fluctuations outdoors are taken into account). A tracker may still be appropriate if you intend to send your high value sculpture between homes overseas, and they can be found online very cheaply.
Notify Scrap Yards
Notifying local scrap yards and bronze foundries and providing pictures may help prevent a sculpture's destruction, or make dishonest third parties wary of purchase or sale.
Online Selling Platforms
While making an occasional search on online selling sites such as Ebay is unlikely to bear fruit, people have been known to locate stolen goods using online searches. Likewise, local physical places like drinking places and restaurants named similarly to your sculpture (the Black Pig, The Stag) are occasional recipients. Similarly, an email to two or three physical auction houses in your area isn't likely to bring benefit, but may still be worthwhile.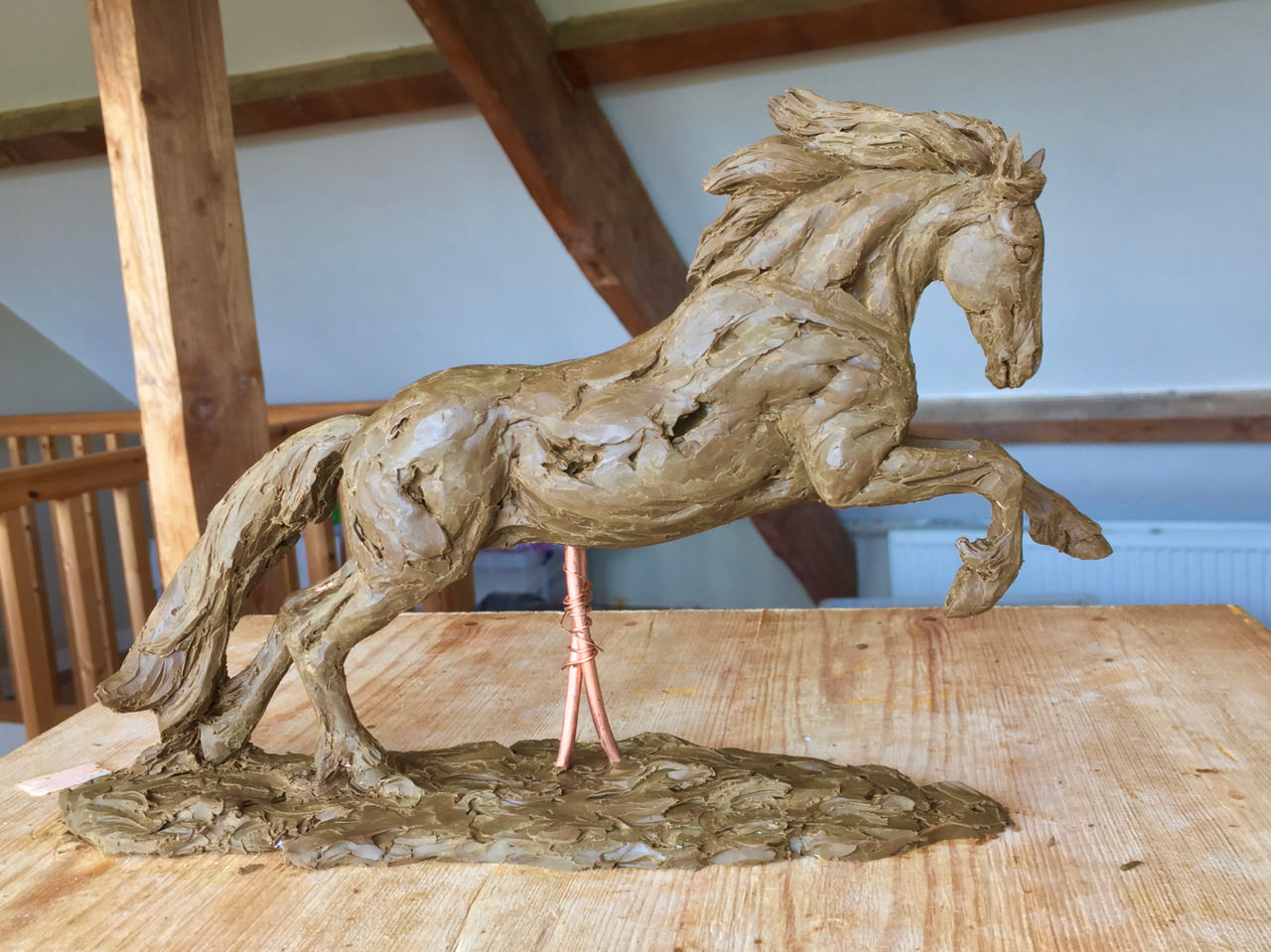 Published: 17th April 2023 | Author: Tanya RussellHow Foundry Bronze Sculptures are Made Here is...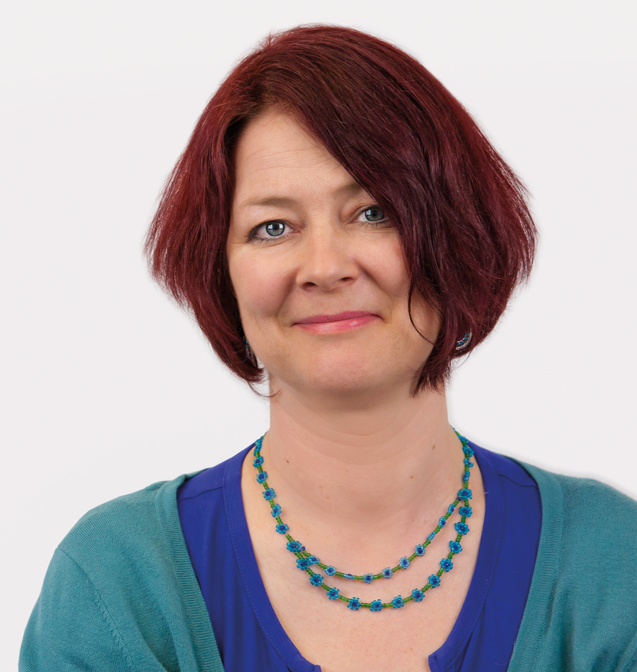 Tanya Russell MRBS
Bronze Sculptor
Tanya Russell has become well known over the last 30 years for her life-like and vibrant animal sculptures.
Having apprenticed for 7 years with her parents, sculptors Lorne McKean FRBS and Edwin Russell FRBS and after practicing as a sculptor for a number of years, she founded the The Art Academy in London Bridge, now a thriving art college. She has completed many public and private commissions nationally and internationally.
For Tanya, her practice is not only about capturing the animals she sculpts with marks and movement. It's about our relationships with those animals and their welfare.